Trump Reportedly Had a 'Goddamn F*cking' Meltdown Over Concerns About His Obama Birther Statement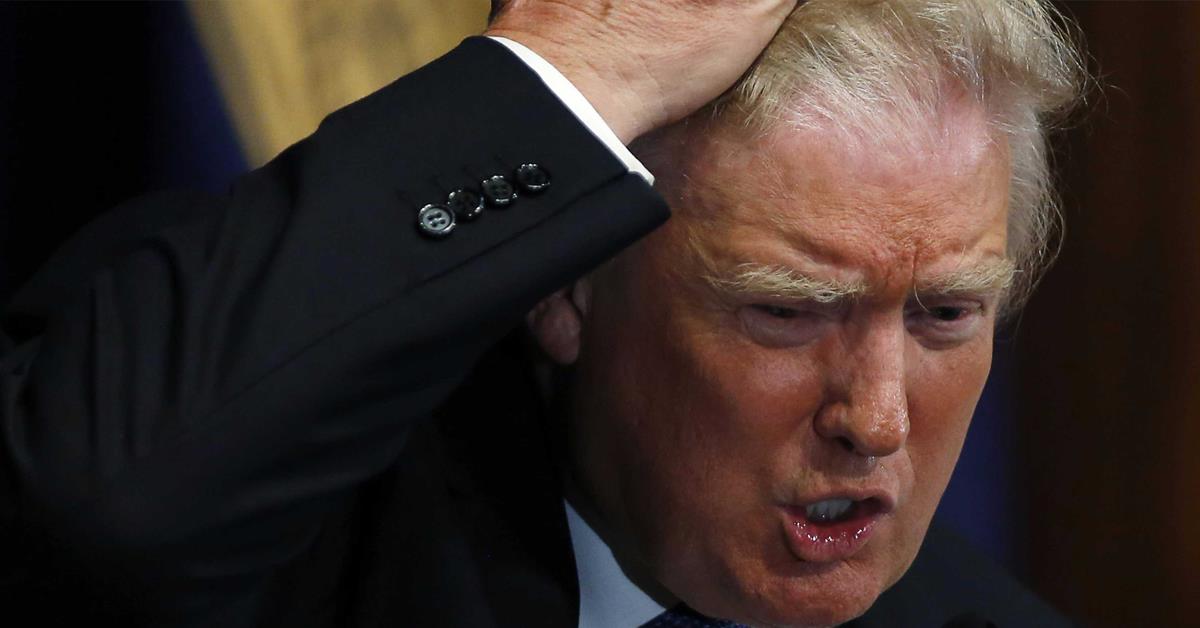 President Donald Trump reportedly reacted with anger and swearing during the 2016 election when his staff raised concerns about a statement that Trump wanted to release about former President Barack Obama and the 'Birther' conspiracy theory.
In the new book Sinking in the Swamp: How Trump's Minions and Misfits Poisoned Washington, journalists Lachlan Markay and Asawin Suebsaeng recount how Trump wrote a two-page statement about Obama and Birtherism and how he reacted when his staff didn't want to release it.
In a conference call on the subject, Trump dictated what the book calls a 'meandering spat of word vomit during which Trump kept finding new ways to say that his birther crusade was, in fact, necessary, good, and proper.'
Trump was one of the main promoters of the idea that Obama had not been born in the United States. The racist conspiracy caught on in right-wing circles and Trump demanded that Obama release his birth certificate. When Trump was told releasing the statement was a bad idea, he reacted with fury.
"I WANT THAT STATEMENT!!!!" he reportedly yelled. "GET ME THAT FUCKING STATEMENT!!!!!!! … I WANT THAT GODDAMN FUCKING STATEMENT RIGHT NOW!!!!! WHERE THE FUCK IS IT?"