Fox's Ainsley Earhardt Blasts Biden: Trump 'Doesn't Lose His Temper' With the Press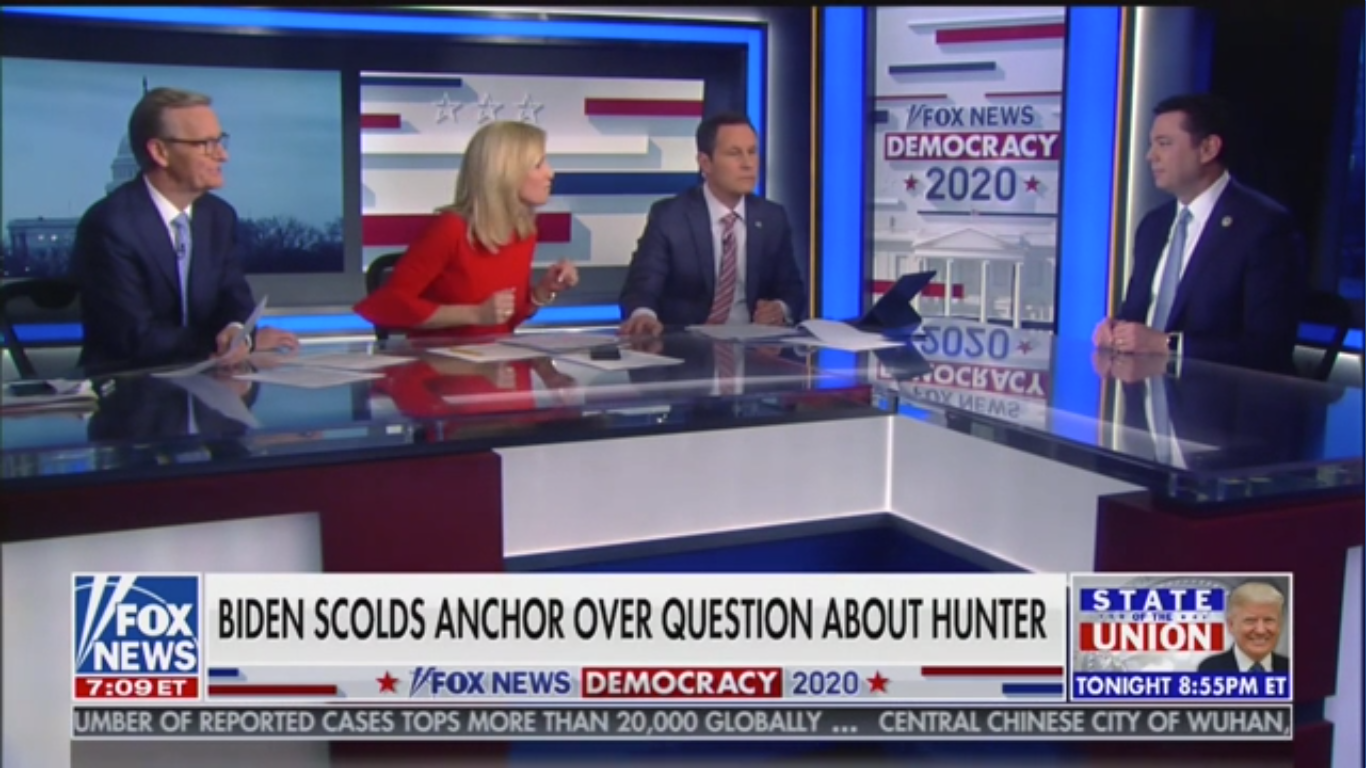 Fox News' Ainsley Earhardt praised President Donald Trump's approach to the media on Tuesday and contrasted his attitude with former Vice President Joe Biden, who recently snapped at a reporter who asked him about his son, Hunter.
Ainsley made the extraordinary claim that Trump was nicer to the press than Biden, despite the President's famous attacks on the media.
"Donald Trump says some things and he will go after a reporter," Earhardt said. "But I have also noticed he doesn't have that same reaction where Joe Biden gets mad, gets angry and says 'don't vote for me then.'"
"I feel like our President, people can ask him tough questions, but he still answers it and he doesn't lose his temper."
While Biden did appear to lose his cool with NBC News' Savannah Guthrie, Earhardt's claim is simply not credible. Trump has launched vicious attacks on critical media outlets, publicly clashed with reporters and called individual journalists insulting names.
Watch the video above, via Fox News.