Former Australian Prime Minister: Trump Is 'The Leading Climate Denier in the World'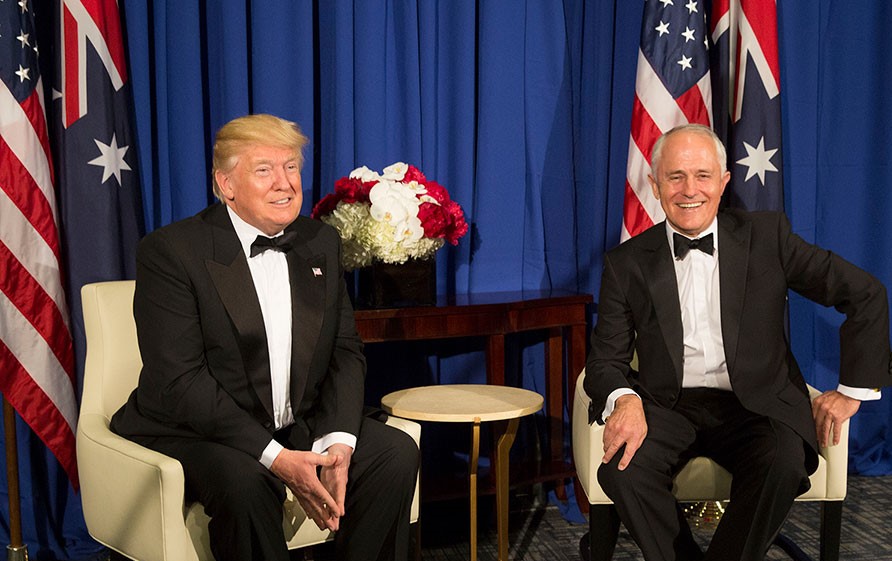 President Donald Trump appeared to criticize believers in climate change during his Davos speech on Tuesday when he referred to 'prophets of doom'.  But former prime minister of Australia Malcolm Turnbull was unimpressed with the President's approach to climate change.
Turnbull said Trump is 'quite a prophet of doom himself' and referenced Trump's famous speech at the Republican national convention in 2016, calling it 'quite apocalyptic.' At the time, Trump tried to depict the U.S. as beset by crime and other dangers.
"He uses the politics of fear when it suits him," Turnbull said. "Trump is the leading climate denier in the world. He's leading the most influential nation in the world and he's actively working against global action to reduce emissions."
Turnbull was leader of the conservative Liberal Party but was driven from office because many in his party opposed stronger action on climate change. His successor as prime minister, Scott Morrison, has been widely criticized and mocked for his response to the devastating wildfires in the country, which have been exacerbated by climate change.
The Trump administration has pursued a policy couched in the language of climate change denial, pulling the U.S. out of the Paris climate change accord. Trump has personally criticized 16-year-old activist Greta Thunberg, who responded by subtly mocking the President.