Meghan McCain Blasts the New York Times, Calls It a 'Garbage Publication'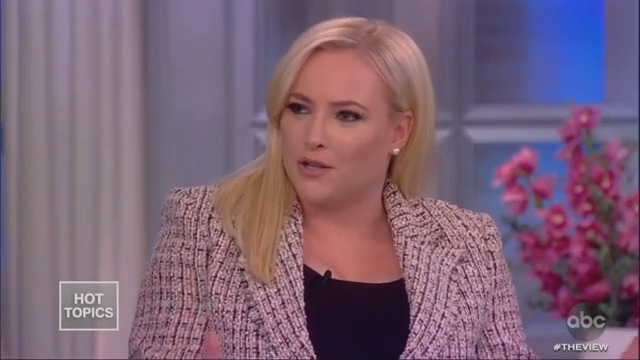 Days after railing against the New York Times for publishing an opinion piece that was critical of her, The View's Meghan McCain on Tuesday claimed that the newspaper was nothing more than a "garbage publication" after it decided to endorse both Amy Klobuchar and Elizabeth Warren for president.
"I think it is a huge act of cowardice on The New York Times but at this point, I should expect absolutely nothing less from this garbage publication," she added.
Liberal co-host Joy Behar—McCain's regular sparring partner on the show—objected to McCain smearing the paper as a whole, saying the "New York Times isn't a garbage publication."
Read the rest of the piece at The Daily Beast.
Watch the clip above, via ABC.