Diamond and Silk: Democrats Are Treating Trump Like Black People 'During the Jim Crow Day'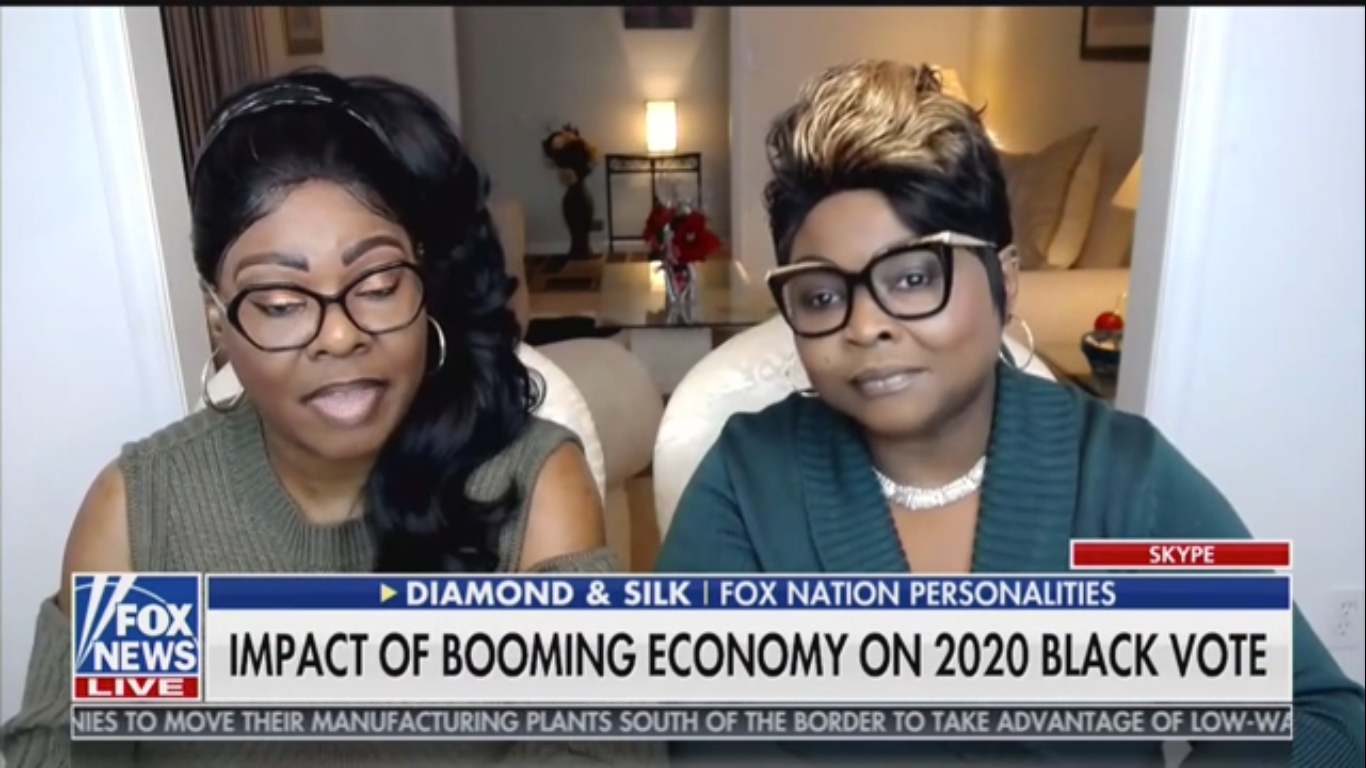 As the impeachment trial begins in the Senate, Fox News is pulling out all the stops to defend President Donald Trump. On Friday's Fox & Friends conservative duo Diamond and Silk (Lynnette Hardaway and Rochelle Richardson) took thinks up a notch by comparing impeachment to Jim Crow.
"Well, first of all, back in 2016, black America had nothing to lose, but if they don't vote for Donald J. Trump in 2020, they have everything to lose," Hardaway said, repeating an argument she's made many times and going on to attack Democrats' treatment of African-Americans.
Hardaway said that black Americans are paying attention and don't like what they see.
"When they see that our president is being railroaded, the same tactics are being done to him what was done to our ancestors back during the Jim crow day," she said.
"They become appalled by that because if you do it to him can you do it to average Americans like us," Hardaway went on, before making a series of unfounded accusations against Democrats.
Hardaway's comparison, supported by Richardson, received no push back from the Fox & Friends hosts despite how extraordinary it was. Impeachment is a constitutional in which the President will be able to defend himself. By contrast, the Jim Crow era was marked by segregation, frequent race-based violence including lynchings denial of civil and voting rights to African-Americans.
Watch the video above, via Fox News.