Susan Collins Says She Would 'Likely' Vote to Hear from Impeachment Witnesses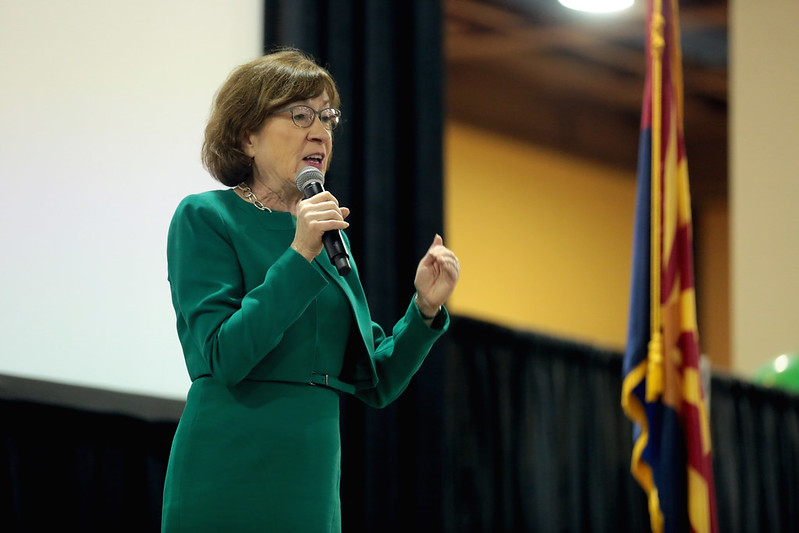 Sen. Susan Collins (R-ME) in a statement Thursday clarified how she would approach the issue of witness testimony during the Senate impeachment trial of President Trump, citing the trial of President Bill Clinton as a guide.
"While I need to hear the case argued and the questions answered, I tend to believe having additional information would be helpful," Collins said. "It is likely that I would support a motion to call witnesses at that point in the trial just as I did in 1999."
Collins, Maine's only Republican member of Congress, faces a tough reelection campaign and is viewed as a likely swing vote in the Senate, where the GOP holds a 53-47 edge.
"I have not made a decision on any particular witnesses," Collins continued. "When we reach the appropriate point in the trial, I would like to hear from both sides about which witnesses, if any, they would like to call."