Fox's Maria Bartiromo Compares Pelosi's Impeachment Pens to 'Bullet Cases'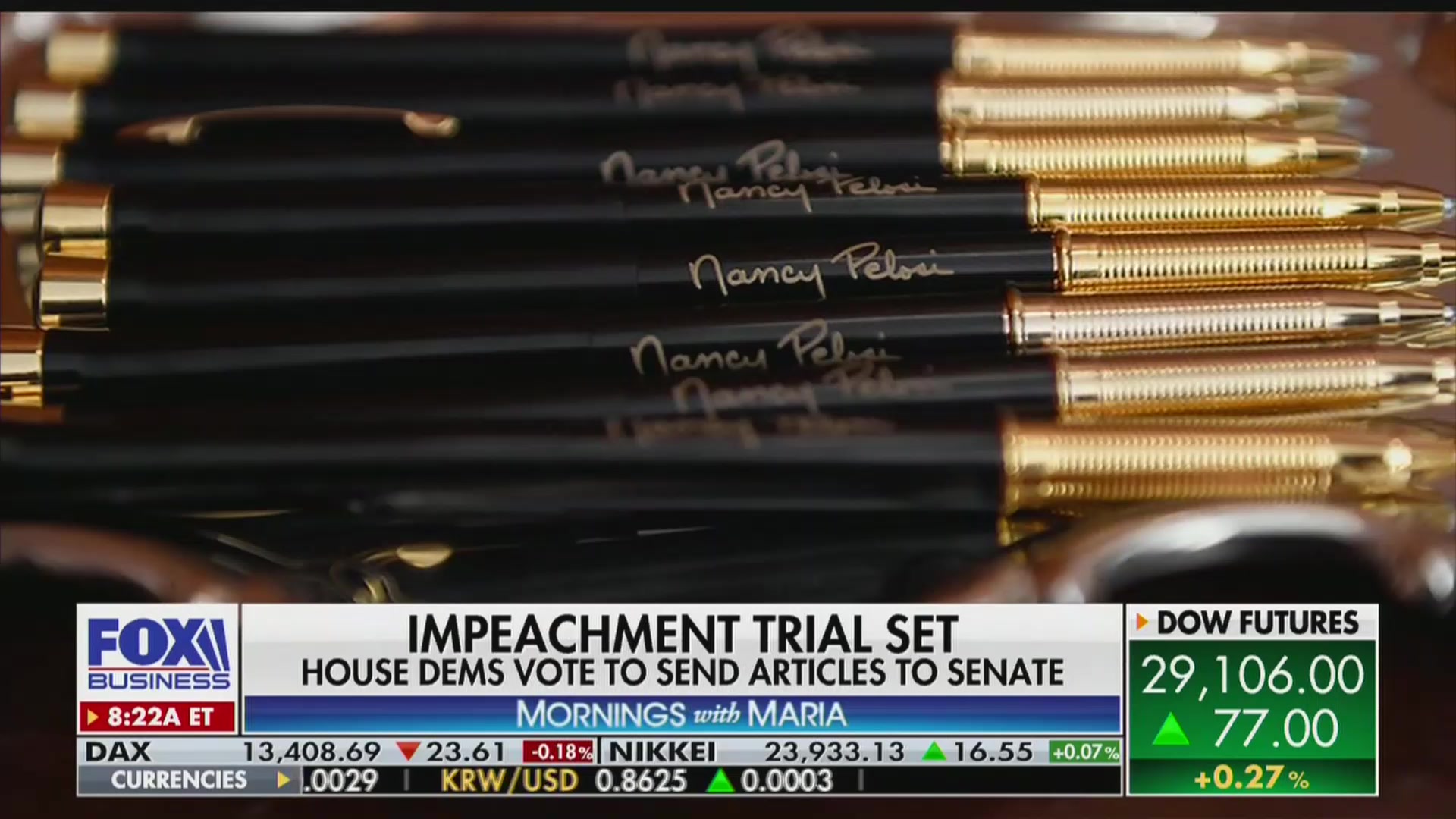 Fox Business host Maria Bartiromo on Thursday compared the ceremonial pens that House Speaker Nancy Pelosi handed out to her colleagues at the signing of the House's impeachment articles to "bullet cases."
During the broadcast of her Fox Business show Mornings with Maria Bartiromo, the former CNBC reporter took to Twitter to highlight how the writing utensils looked like they could be part of a full metal jacket.
"These are the pens Nancy pelosi used to sign the articles & she gave them out to colleagues," she wrote. "Wow they look like bullet cases. Join us now."
Read the rest of the piece at The Daily Beast.
Watch the clip above, via Fox Business.