Meghan McCain Ramps Up Criticism of 'Misogynistic Bernie Bros' for Attacking Warren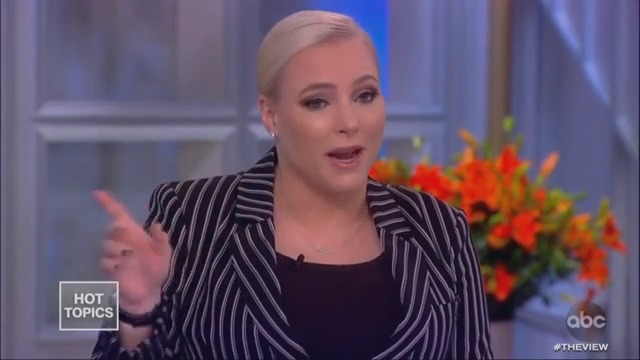 The View's Meghan McCain ramped up her pointed criticism of supporters of Democratic presidential candidate Sen. Bernie Sanders (I-VT) on Wednesday, blasting the "misogynistic Bernie bros" for their online attacks on presidential hopeful Sen. Elizabeth Warren (D-MA).
"All the Bernie bros are sending her snake emojis and it started trending," she continued, referencing the #WarrenIsASnake and #NeverWarren hashtags currently trending on Twitter. "That's the misogynistic Bernie bros that came after me yesterday. Stop doing this to women! The fact that she didn't shake his hand tells you everything you need to know about how she feels."
Read the rest of the piece at The Daily Beast.
Watch the clip above, via ABC.