Stephen Miller Shared an Article Arguing Undocumented Immigrants 'Should Be Shipped Out on Trains'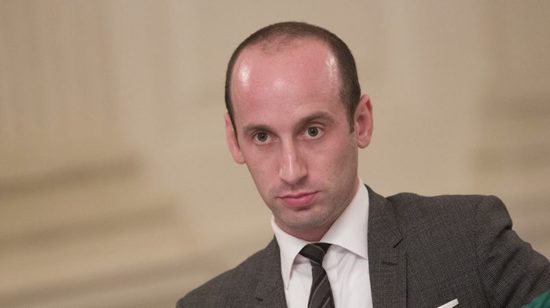 President Donald Trump's senior advisor for policy Stephen Miller has a well-documented history of far-right statements and sharing white nationalist articles but a recent revelation about what he's been sharing is particularly evocative of one of the worst chapters in human history.
Hatewatch obtained a trove of Miller's communications and has been publishing some of the most egregious messages. On Tuesday, it revealed that Miller shared an article from WorldNetDaily, a far-right conspiracy site. In that article, veteran right-wing activist Phyllis Schlafly told an interviewer that undocumented migrants should be 'shipped out on trains' in order to 'scare out the people who want to undo our country'.
Stephen Miller also shared an article from extremist-friendly conspiracy website WorldNetDaily arguing that immigrants should be shipped out the country on trains as a scare tactic. pic.twitter.com/vrpA7TR2DL

— Michael Edison Hayden (@MichaelEHayden) January 14, 2020
The idea of removing immigrants by train is obviously evocative of the Holocaust. Nazi Germany infamously used a well-organized train system to deport Jews and other so-called 'undesirables' to concentration camps, where more than 6 million European Jews were killed.
Schlafly, who died in 2016, was notorious for her opposition to abortion and the Equal Rights Amendment and for opposing Feminism in general. Miller has been widely accused of white nationalist sympathies and a reductive and racist view of immigrants/.