Chris Wallace to National Security Advisor: Why's Trump Telling Ingraham About Embassy Attacks But Not Congress?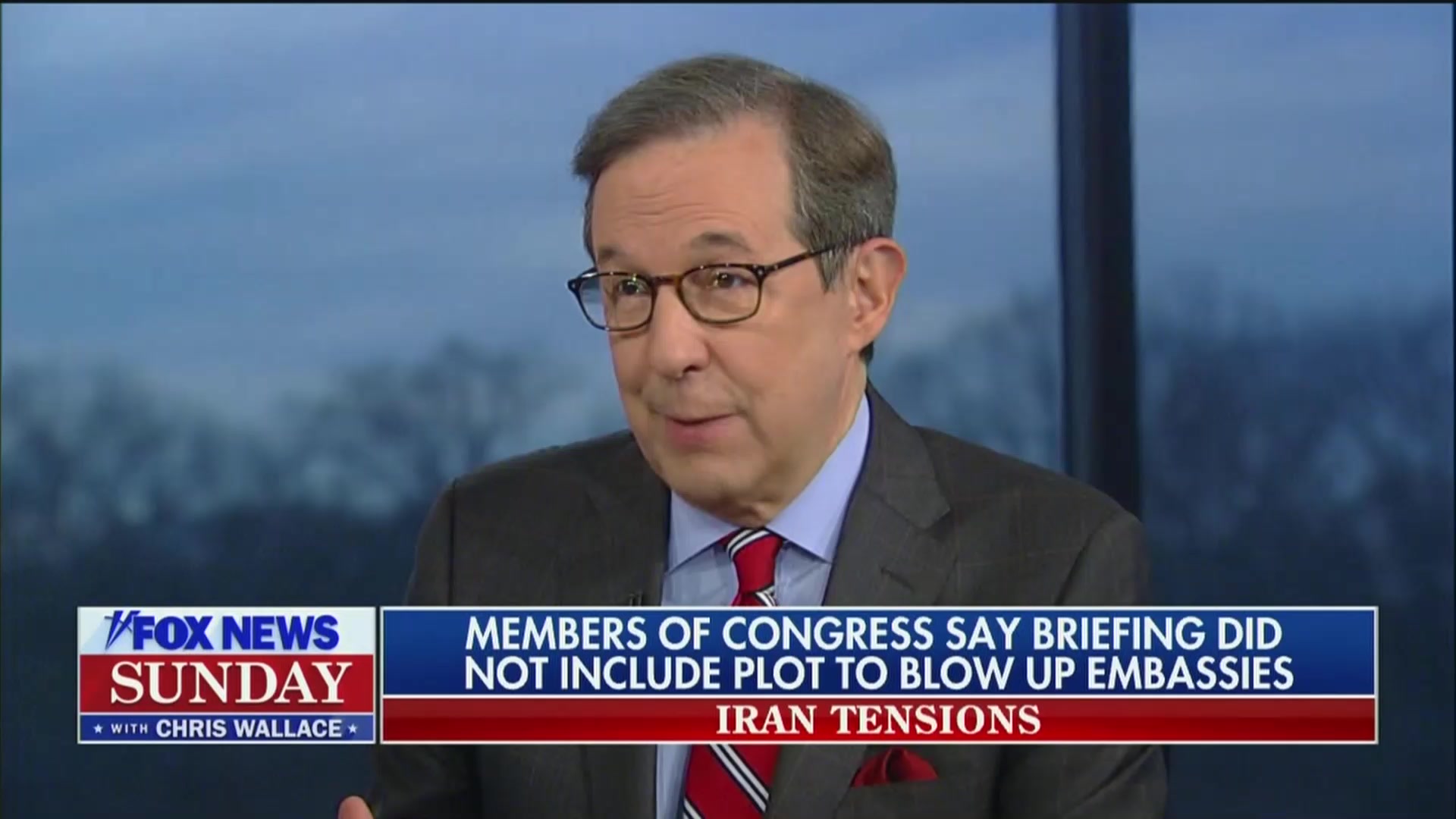 Fox News anchor Chris Wallace pressed White House national security advisor Robert O'Brien on Sunday over President Donald Trump's claims on Fox News last week that a senior Iranian official killed by U.S. airstrikes was planning imminent attacks on four U.S.embassies, asking why Congress wasn't told of these threats.
"So why is [the president] saying it on television but the top officials didn't tell members of Congress?" Wallace wondered aloud.
O'Brien, meanwhile, asserted that while he's "seen the intelligence on this" and that it was "very strong," he can't release it to the American public but that they should still "trust the administration on this." He further noted that the administration has always said that there were "severe threats to American diplomats" in the region.
Read the rest of the piece at The Daily Beast.
Watch the clip above, via Fox News.