Joe Scarborough: 'Marco Rubio Says We're Under No Obligation to Hear the Truth'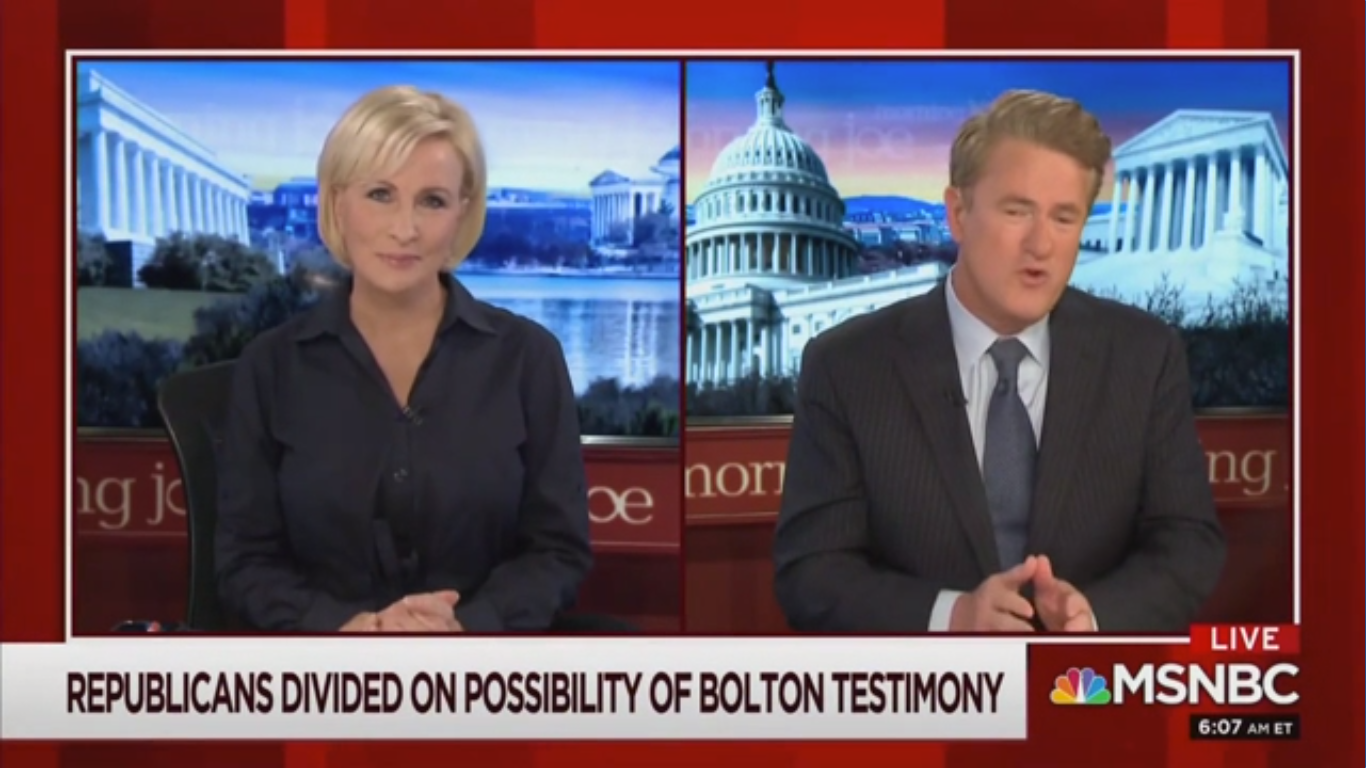 MSNBC's Joe Scarborough blasted Republican Senator Marco Rubio on Tuesday following his comments about the impeachment trial of President Donald Trump. Rubio had said that senators were under no obligation to seek further testimony beyond what the House has already gathered. This position would exclude hearing from former National Security Advisor John Bolton, who has said he will testify if issued a subpoena.
"Under no obligation if you don't want to know the truth," Scarborough said. "Voters in Florida, understand this. Marco Rubio says we're under no obligation to hear the truth. We're under no obligation to really — Willie [Geist], think about that."
"I'm under no obligation, says an elected representative of the state to find out the truth behind what the National Security Advisor called a drug deal."
"So what do you think of Marco Rubio saying, we're under no obligation — yes, he was a National Security Advisor. Yes, John Bolton was the one who called this Giuliani's drug deal. Yes, this is the same White House official who will upon this meeting taking place, immediately adjourned it and told everybody, go talk to the lawyers now. This is illegal."
"And Marco Rubio's really saying, under no obligation, dude. I don't — la, la, la — I don't want to hear from him, because I might hear the truth that I already know in my heart about Donald Trump. That's Marco Rubio's position this morning. I don't want everybody else to hear what I know about Donald Trump, says Marco Rubio. Is that why he was elected?"
Watch the video above, via MSNBC.