Meghan McCain: 'I Was Suprised' to See World War III Trending After Soleimani Killing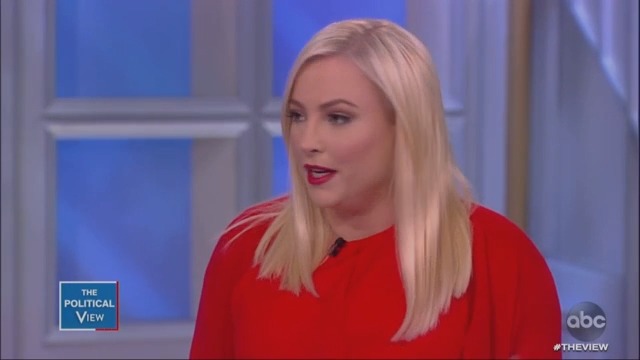 The View's Meghan McCain declared Monday that she was "happy" that President Donald Trump assassinated top Iranian general Qassem Soleimani, who she described as a "big, bad terrorist."
Returning from its holiday break on Monday morning and immediately tackling the Iran crisis, The View brought on ABC News political director Rick Klein to provide viewers with the latest developments following the Trump administration's decision last week to order an airstrike that killed Soleimani.
"Yesterday Secretary of State Mike Pompeo said Soleimani was, quote, actively plotting against the American public and that Trump made the right decision," the conservative host said. I was actually really surprised to see things like World War III trending, just given the fact that Soleimani was responsible for over 600 American deaths."
Read the rest of the piece at The Daily Beast.
Watch the clip above, via ABC.