MSNBC Contributor: Michael Bloomberg's 'Don Quixote Fantasy' of Becoming President 'Is Never Gonna Happen'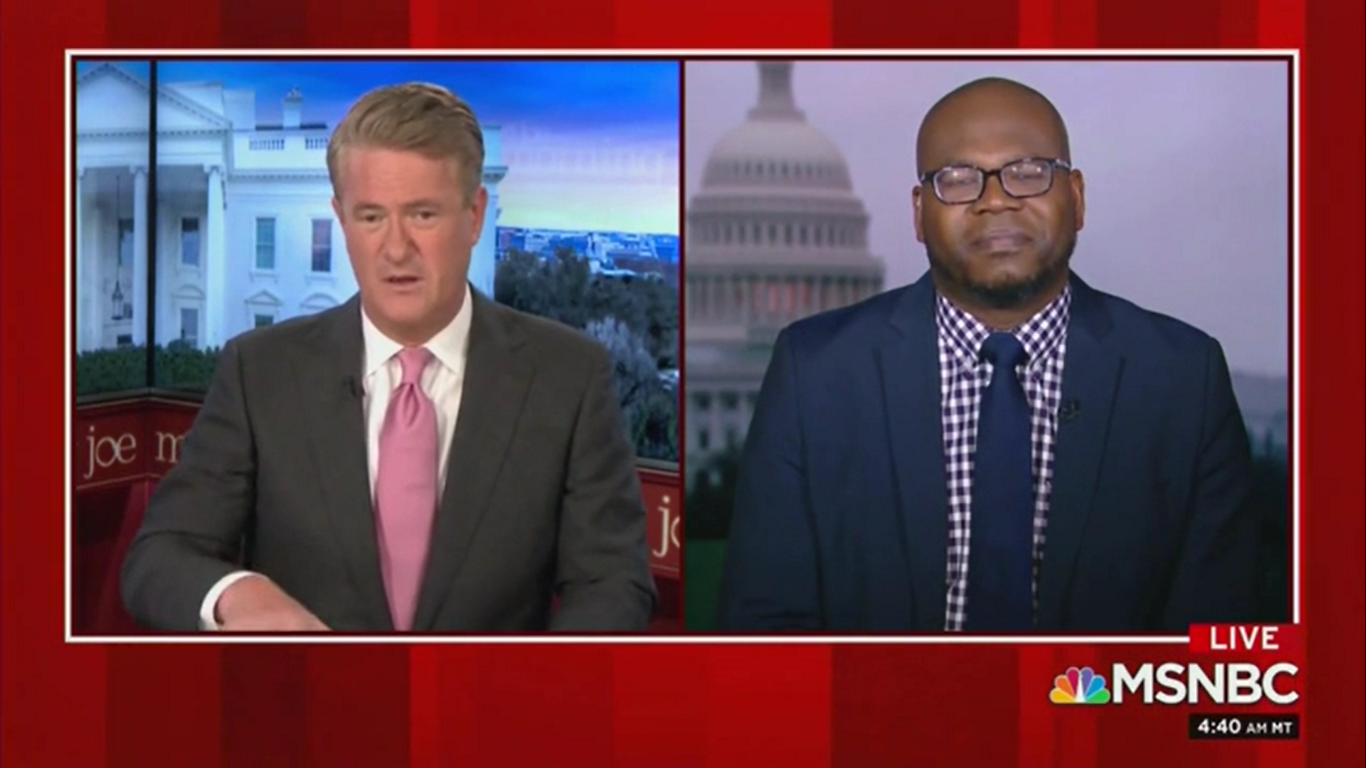 As the Democratic Party prepares for the first actual votes of its' presidential primary in Iowa, commentators are kicking their analysis up a gear. MSNBC Political Contributor Jason Johnson had some harsh words for some of the Democratic hopefuls on Thursday, and especially former New York Mayor Michael Bloomberg.
"But you go into Super Tuesday where 40% of the delegates are awarded and you have Bloomberg with his billions and billions of dollars advertising in states where nobody else is gonna have the money to advertise except for Bernie and suddenly does Bloomberg start to fit into the equation under that scenario?" Morning Joe host Joe Scarborough asked.
"Well, you look at Michael Bloomberg as sort of a less connected version of Tom Steyer," Johnson said. "They're both guys who have spent a combined $200 million so far in this race. Neither one of them are really going anywhere. And Tom Steyer has actually been an activist in Democratic circles for impeachment and voter rights for the last two years."
"I don't think Michael Bloomberg can make that much of an impact. What is his constituency? New Yorkers?" Johnson said.
"He's doing terrible a African American voters because of stop and frisk and some of his recent statements about the exonerated five. I don't think money can get you where you need to go in an election season where people feel they're facing an existential threat in Donald Trump."
"It's got to be somebody who lifts people off the ground with passion and excitement. Michael Bloomberg doesn't do that. Tom Steyer doesn't do that. Andrew Yang doesn't do that not matter how much UBI he wants to throw at you."
"But I will say this, when Steyer and Bloomberg eventually drop out of this race and realize that this Don Quixote fantasy of theirs is never gonna happen, where they spend their money or who they support, that could be a bigger issue than what they actually do in any primary state."
Watch the video above, via MSNBC.