Fox News Cheerleaders Praise Trump's 'Peace Through Strength' Following Strike on Iran Commander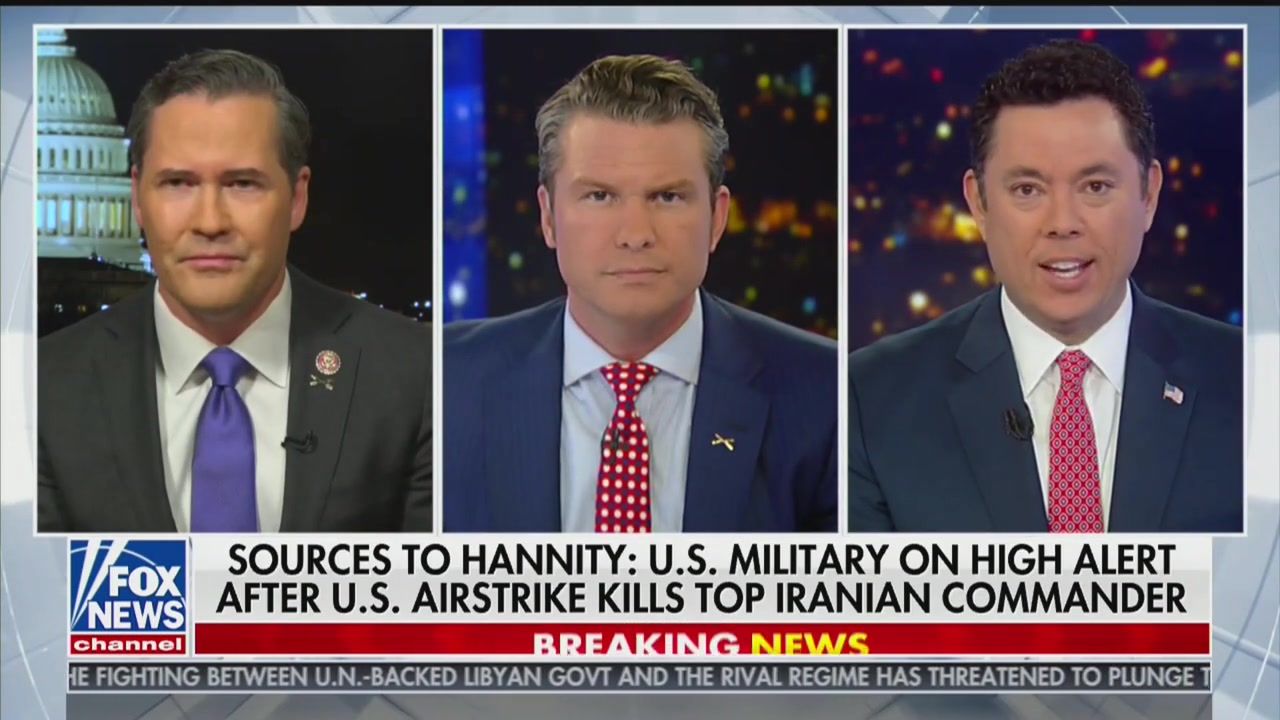 Shortly after news broke on Thursday evening that Qassem Soleimani, the head of Iran's elite Quds military force, had been killed in an airstrike at Baghdad International Airport, multiple Fox News personalities—some who served in the Bush administration during the runup to the Iraq War—celebrated the region-shaking assassination as a "huge intelligence and military victory."
Leading off Fox News' Hannity, guest host Jason Chaffetz noted that regular host Sean Hannity said sources close to President Donald Trump told him that the president directly ordered the strike after Soleimeni was identified. The Pentagon would later confirm that the U.S. military did kill Iranian military chief.
"Sean's sources have confirmed to him that the president made this call immediately after the Iranians were identified, in consultation with leaders from the intelligence community, the military, and the State Department," Chaffetz said. "One source told Sean the president was adamant about protecting American interests and personnel within Iraq."
Read the rest of the piece at The Daily Beast.