Iraqis Storm U.S. Embassy in Baghdad Following Airstrikes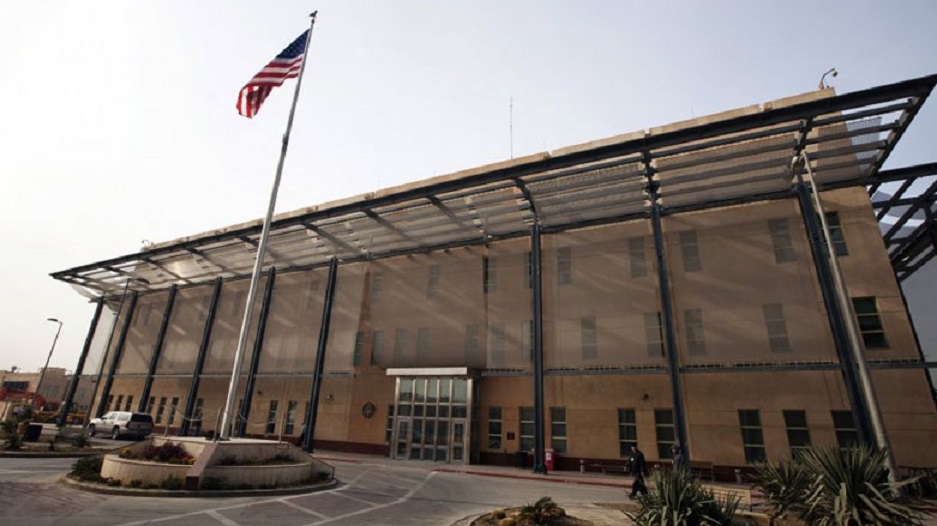 The U.S. embassy in Baghdad has been stormed by Iraqi supporters of an Iranian-backed militia. The Iraqis smashed in the door and entered the embassy compound following air strikes on Sunday. Teargas was used on the crowd and there have been reports of gunfire.
A journalist for the Associated Press (AP) saw fire coming from the embassy and at least three U.S. soldiers on the roof. A loudspeaker urged the crowd not to enter the building as teargassed was fired. The move is an escalation of tensions.
Iraqis responded with anger following the strike on Kataib Hezbollah, or Hezbollah Brigades. The U.S. struck fives sites in Iraq and Syria.
The protesters surrounded the building, threw stones at it and shouted "Down, Down USA" in response to the airstrikes on a militia which is approved by the Iraqi government. The government had tried to prevent the U.S. from launching the strikes.
Iraq called the strikes a 'flagrant violation' of its' sovereignty but the U.S. has defended its' actions, despite some calls for Iraq to reconsider its' relationship with the U.S.
This is a developing story and as of yet no casualties have been reported.