Rudy Giuliani Had 'Back Channel' Call with Venezuelan President in 2018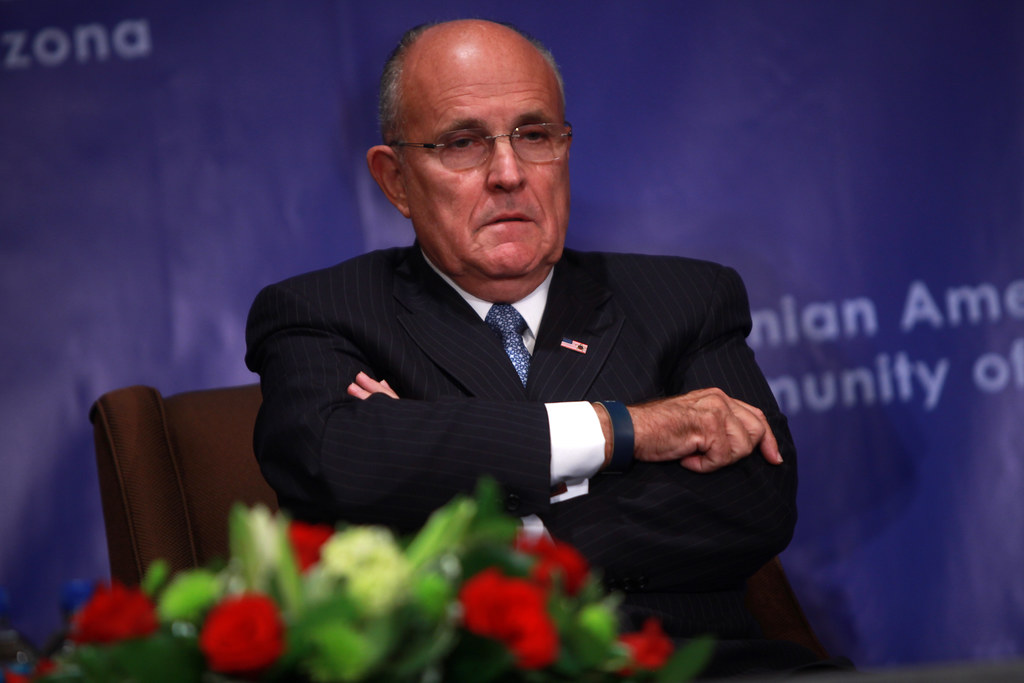 Former New York Mayor Rudy Giuliani had a 'back channel' phone call with Venezuelan President Nicolás Maduro in 2018, according to an explosive new report in the Washington Post. The revelation serves as further proof that Giuliani has inserted himself into U.S. foreign policy.
Giuliani reportedly spoke to Maduro by phone along with former Republican Congressman Pete Sessions. The men were trying to 'ease' Maduro from power at a time when the authoritarian leader was coming under increasing pressure, including from President Donald Trump.
The phone call was apparently a follow up to a meeting Sessions had had with Maduro but it is not immediately clear why Giuliani was involved. It was also not clear to the White House what Giuliani's role was. The former mayor is Trump's personal lawyer.
Giuliani has already been accused of operating a diplomatic back channel in Ukraine as he sought dirt on former Vice President Joe Biden (something he's reportedly still doing despite the findings of the impeachment inquiry). Giuliani's role as an informal agent of the Trump administration has come under serious scrutiny.
U.S. policy at the time was to take a hard line with Venezuela, with President Trump going so far as to suggest regime change. For his part, Maduro condemned attempts at what he called a 'coup' backed by Americans.
There is likely to be much more to Giuliani's involvement in foreign policy than has been disclosed so far.