Sen. John Kennedy: There Are 'No Substantive Rules' on Senate's Impeachment Trial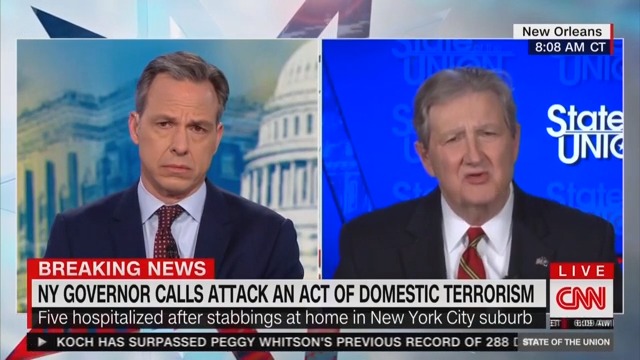 Sen. John Kennedy (R-LA) claimed on Sunday's broadcast of State of the Union that the Constitution doesn't provide much guidance to the Senate when it comes to holding an impeachment trial, insisting there are no "substantive rules" in place.
"I think Senator McConnell is entitled to his opinion and his approach. So is Senator Murkowski," Kennedy stated, adding that if you look at specific case law on impeachment, "the rule is there is no substantive rules."
"It is not a criminal trial," he continued. "The Senate is not really a jury. It is both jury and judge. The chief justice is not the judge, he's the presiding officer. There are no standards of proof. There are no rules of evidence."
Read the rest of the piece at The Daily Beast.
Watch the clip above, via CNN.