Rudy Giuliani: Democrats Want to 'Execute Me' and Imprison Bill Barr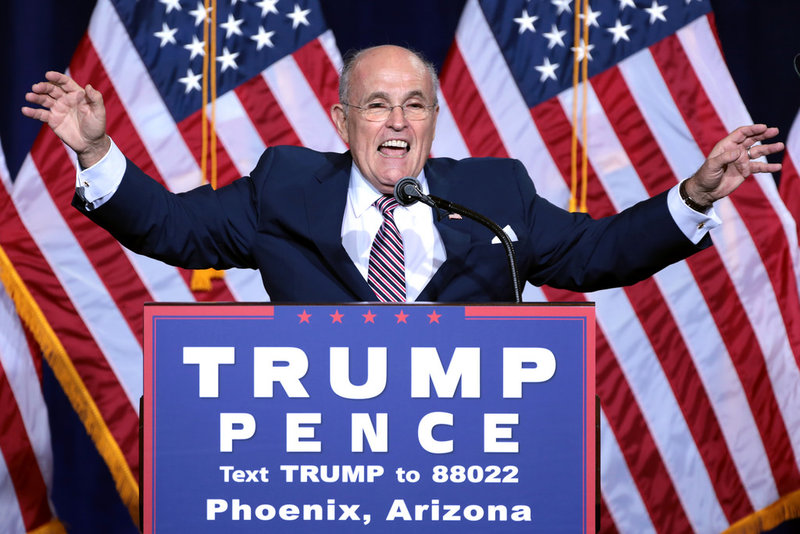 President Donald Trump's personal lawyer Rudy Giuliani made some extraordinary claims on Thursday at an event held by conservative organization Turning Point USA. The former New York mayor once again accused former Vice President Joe Biden of crimes, while attacking Democrats.
"This coup and this impeachment is about…taking our Constitution and tearing it up," Giuliani said. "It's illegal, it's immoral, and it's unconstitutional."
"There is no such high crime or misdemeanor called abuse of power. They made it up!"
"I saw for America today, and for some time, has had a double standard," Giuliani said. "A Republican leader is treated differently than a Democratic leader."
He went on to defend his own actions. Giuliani is deeply embroiled in the Ukraine scandal.
"I assure you I have never committed a crime," he said, but added that Democrats "want to put [Attorney General Bill] Barr in prison, and they want to execute me."
He continued to push the totally unfounded allegations against Biden, claiming he could get an easy conviction in court.
"I could prosecute that case in three weeks and if I didn't get a conviction I'd resign from practicing law. He's so guilty it's ridiculous," he said.