Fox Anchors Express Sympathy to Dingell Over Trump's 'Hurtful' Comments: 'I'm Sorry About This'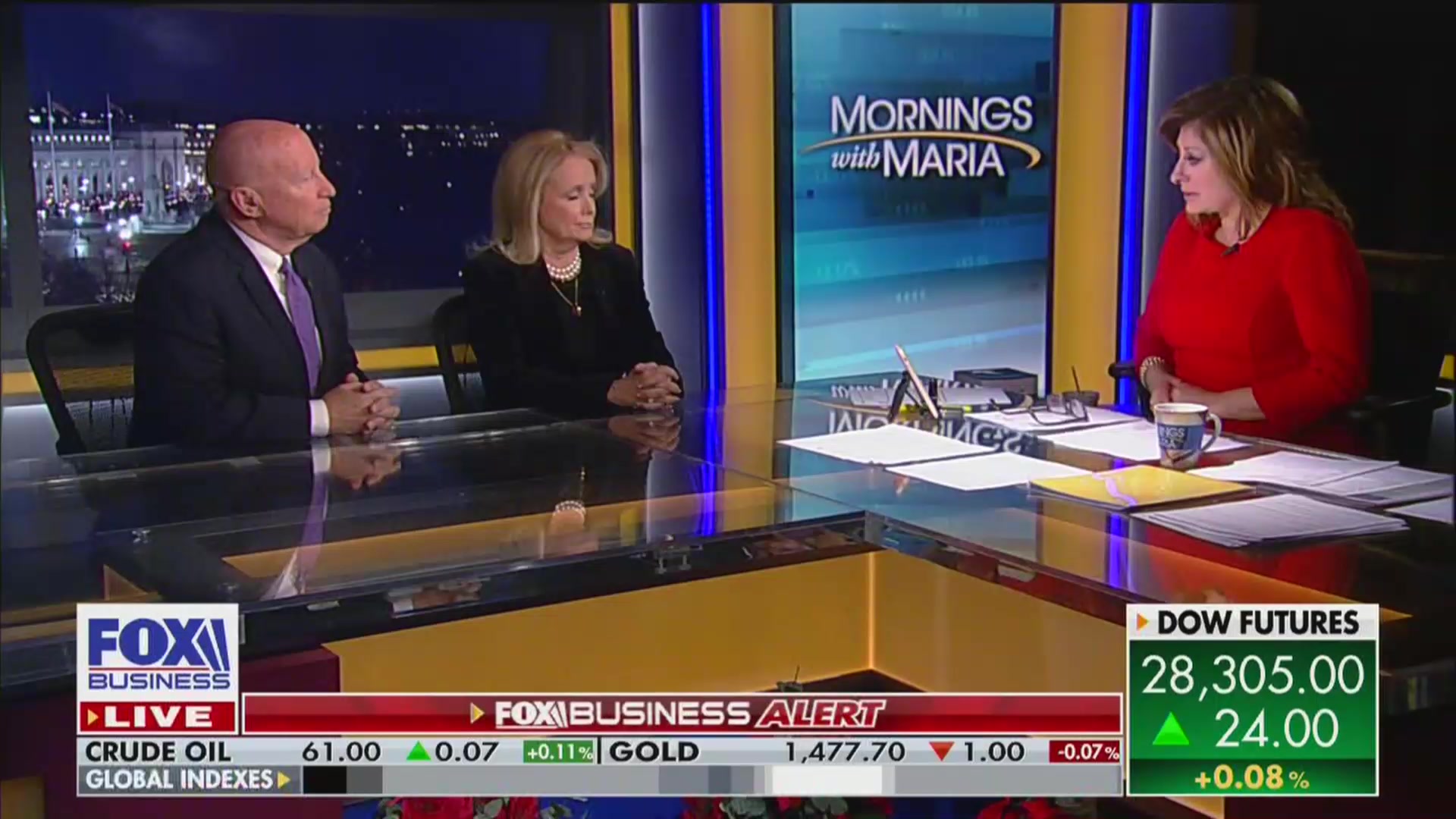 The morning after President Donald Trump suggested the late husband of Rep. Debbie Dingell (D-MI)—former Michigan congressman John Dingell—was in hell, two Fox anchors expressed sympathy with the congresswoman during Thursday morning interviews.
At his Wednesday night campaign rally in Michigan, which took place as the House voted to impeach him on two articles, Trump took aim at Dingell for supporting his impeachment by claiming he gave the "A-plus treatment" after her husband died earlier this year. "'John would be so thrilled. He's looking down, he'd be so thrilled,'" Trump claimed she told him, adding: "Maybe he's looking up, I don't know."
During an interview on Fox Business Network's Mornings with Maria Bartiromo, anchor Maria Bartiromo—a passionate Trump-booster who the president has repeatedly promoted—personally apologized to the Democratic lawmaker for the president's extremely insensitive remarks.
Read the rest of the piece at The Daily Beast.
Watch the clip above, via Fox Business.