Impeachment Witness Amb. Bill Taylor Will Leave His Job at the End of the Year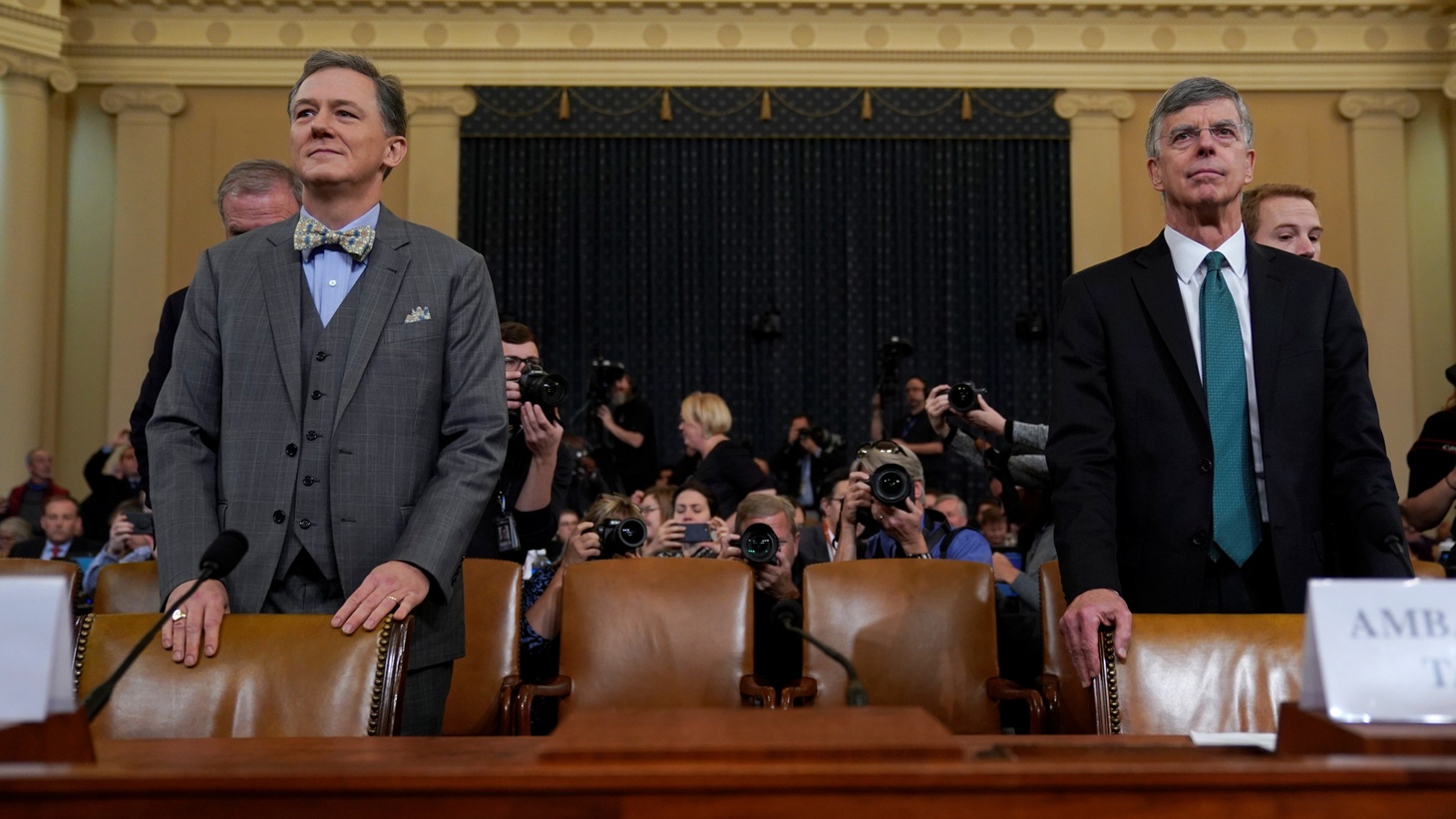 Ambassador Bill Taylor, the United States' top diplomat in Ukraine, will leave his post at the end of this year. Taylor's departure was expected but the announcement comes just a day before the House of Representatives is due to vote on articles of impeachment.
Taylor was a key witness in the House Intel Committee's investigation of President Donald Trump and his dealings with Ukraine. A credible witness and a career diplomat, Taylor's measured testimony was an important factor in the impeachment of the President.
There is some speculation that Secretary of State Mike Pompeo wanted Taylor out before his planned trip to the Ukrainian capital Kyiv. Pompeo has stood by Trump amid the Ukraine military aid scandal, while Taylor provided key information damaging to Trump.
"I think it's crazy to withhold security assistance for help with a political campaign," Taylor told Congress, reiterating what he'd said to Trump's handpicked EU Ambassador Gordon Sondland, whose own testimony ending up being devastating.
Taylor testified about an unusual back channel of diplomacy that was being conducted by Trump's personal lawyer Rudy Giuliani, Sondland and others. The Republican counsel's questioning of Taylor went viral because the questions were so bizarre, Taylor didn't know how to respond.