Tapper Confronts Rand Paul: You Really Think Trump Cares About Corruption in Ukraine?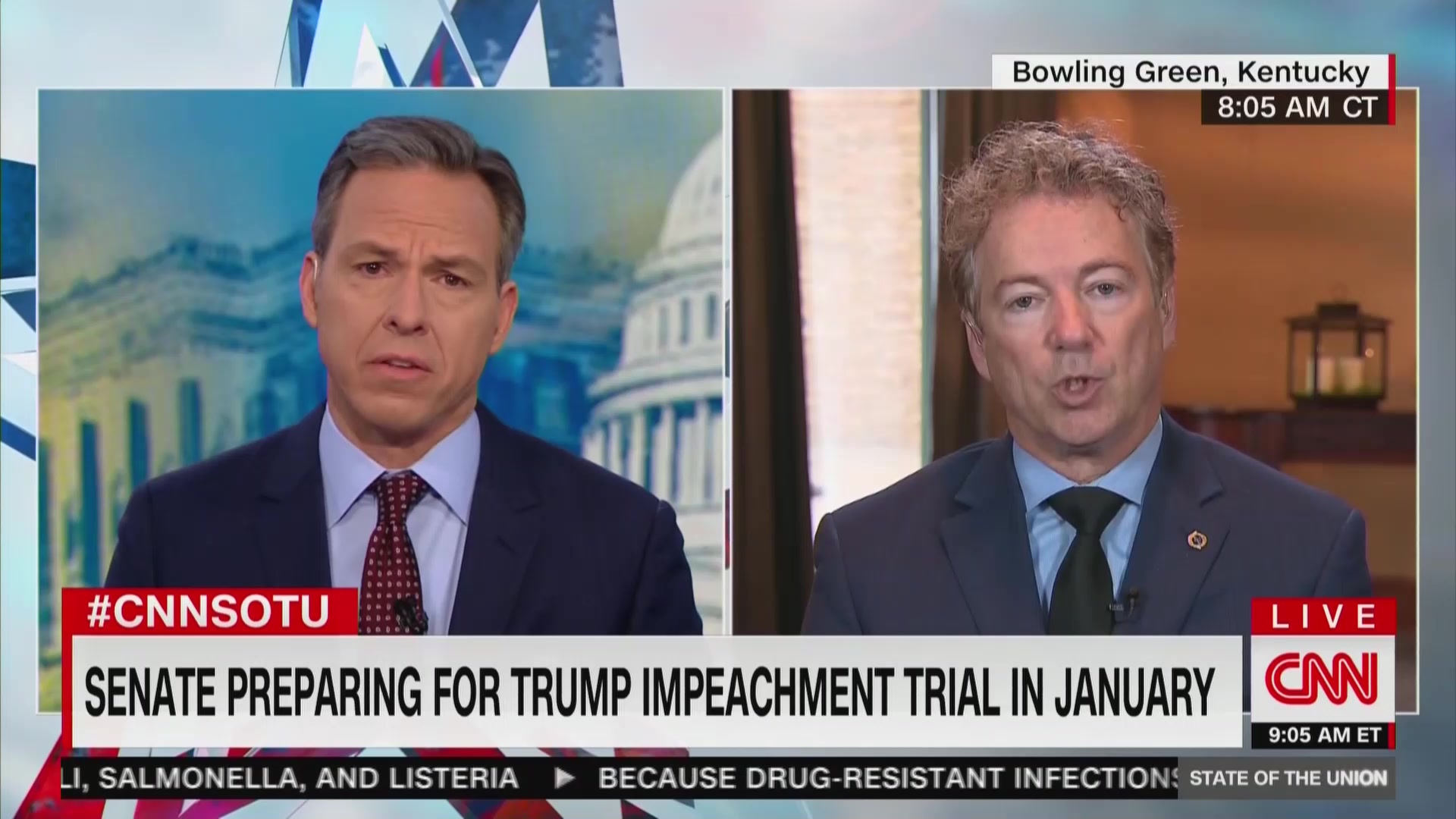 CNN anchor Jake Tapper's Sunday interview with Sen. Rand Paul (R-KY) quickly grew contentious and heated as the State of the Union host repeatedly confronted the conservative senator on his belief that President Donald Trump is actually concerned about corruption
"You really think President Trump is concerned about rooting out corruption?" Tapper added.
"I think most of what you've listed and most of the people indicted or convicted were alleged to have been part of some sort of huge Russian conspiracy," Paul countered. "But I think what we found out from the inspector general report is that it was all based on a false premise."
The CNN host, however, fired back that it was Trump's own Justice Department who put all of these people in prison. After Paul brought up former Trump campaign aide Carter Page and the IG finding his FISA applications had serious errors, Tapper quickly responded: "That doesn't absolve Paul Manafort of money laundering."
Read the rest of the piece at The Daily Beast.
Watch the clip above, via CNN.