Marianne Williamson Deletes Tweet Falsely Claiming Trump Pardoned Charles Manson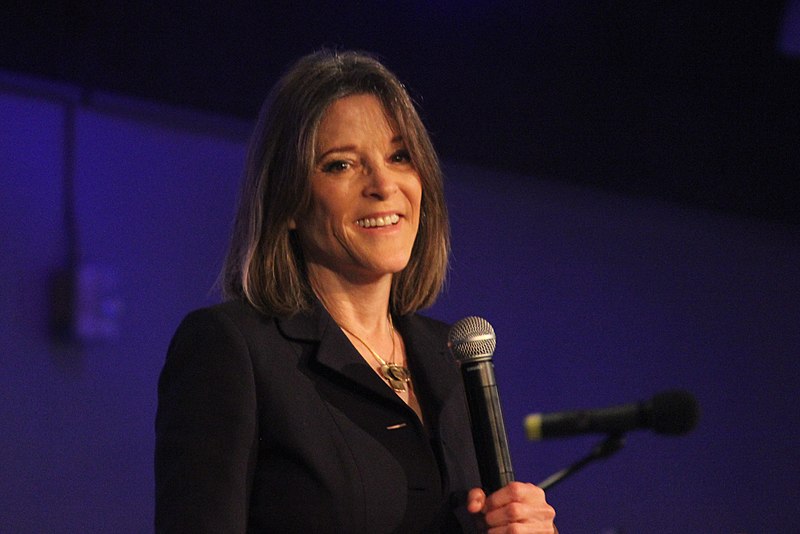 Marianne Williamson has deleted a tweet criticizing President Donald Trump for posthumously pardoning notorious cult leader Charles Manson. Williamson, who is still technically running for the 2020 Democratic presidential nomination, also deleted a second tweet acknowledging her error.
"There is something deeply sinister about Trump pardoning Charles Manson, even posthumously. Dog whistles of the very worst possible kind," Williamson's original tweet said.
This never happened. Williamson just tweeted this.

This is a woman who gets furious when she's told that she's unserious and not prepared to run. pic.twitter.com/3uC8Nqfidj

— Yashar Ali 🐘 (@yashar) December 9, 2019
Apparently realizing her pretty serious error, Williamson tweeted: "I erroneously tweeted that President Trump had posthumously pardoned Charles Manson. Glad to have been wrong."
I'm beginning to think that Marianne Williamson may not win the nomination pic.twitter.com/B0yzsjgXU3

— Adam Feldman (@FeldmanAdam) December 9, 2019
The second tweet was also later deleted, though naturally social media users caught the tweets before Williamson could remove them. Trump has not pardoned Manson, let alone following his death. Manson died in prison in 2017 for his role in the Manson Family murders, which saw the murder of several people, including Sharon Tate, who was then married to director Roman Polanski.