Nadler: If Senate Acquits Trump, 'I Don't Know' If 2020 Election Will Be Fair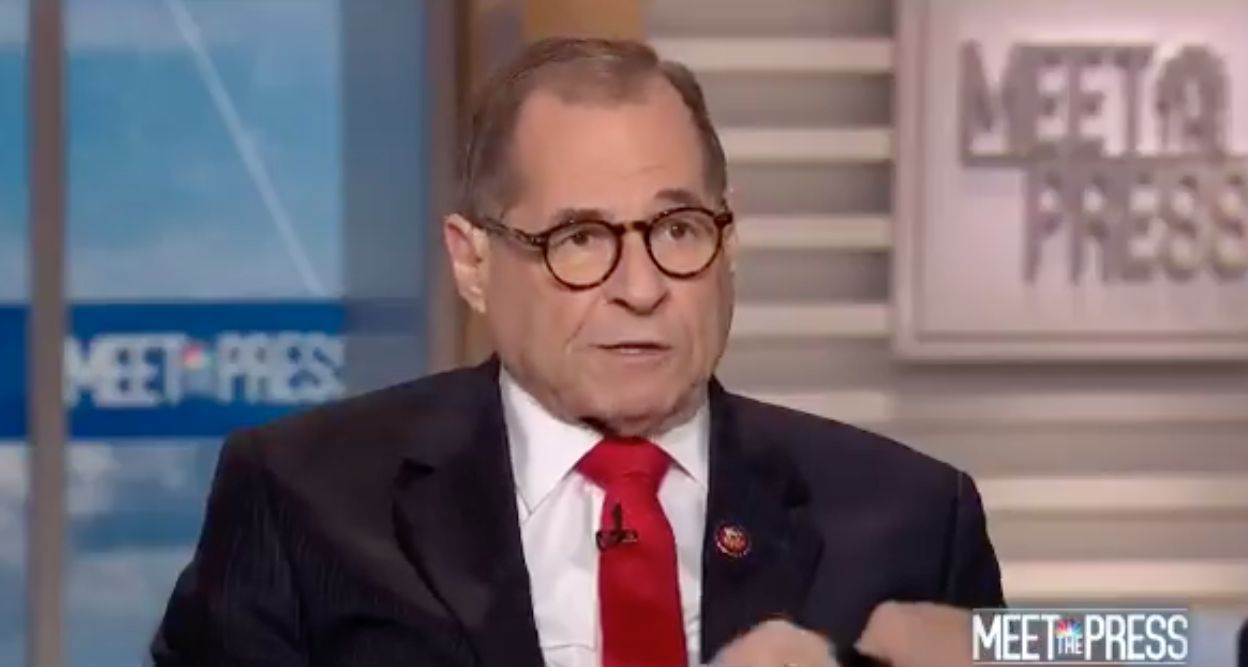 House Judiciary Committee Chairman Jerrold Nadler (D-NY) said that if the House votes to impeach President Trump and the Senate fails to remove him from office, he isn't sure that the 2020 election will be a fair one.
Nadler, speaking to Chuck Todd on Meet the Press, said Republicans will have a choice to be "patriots or partisans" when confronted with "an abundance of uncontested evidence that the president poses a threat to the election [and] that he put … his own interests above the interests of the own country."
"If he's acquitted, do you think we'll have a fair election in 2020?" Todd asked.
"I don't know," Nadler said after a long pause. "The president, based on his past performance, will do everything he can to make it not a fair election and that is part of what gives us the urgency to proceed with this impeachment."
The House Intelligence Committee's report on its findings thus far in the impeachment inquiry echoes the need for a swift process for this very reason.
"[Trump] poses a threat to the integrity of the next election if he's allowed to continue to do what he's doing," Nadler said bluntly.
Watch the video above, via NBC.