Trump Says the EU Was Formed to 'Take Advantage of the US' and He's 'Exposed It'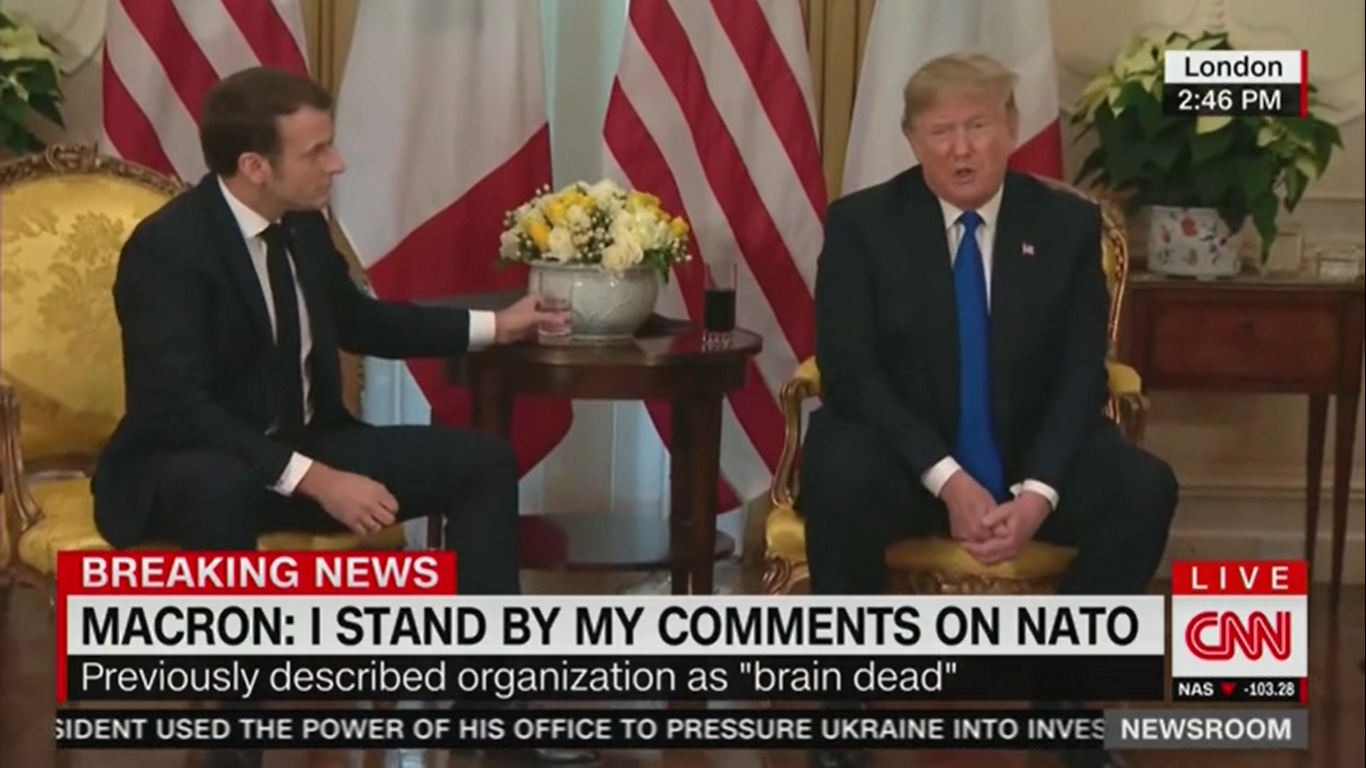 President Donald Trump has made the extraordinary claim that the European Union was formed to take advantage of the United States. Trump made the comments during a press conference with French President Emmanuel Macron ahead of a NATO summit.
Trump was discussing U.S.-EU trade relations, which he has said in the past are unfair, and then made what amounts to a serious accusation.
"The European Union is very strong on barriers," Trump said. "Barriers meaning certain of our products can't come in, including agricultural product. It can't come in. We can't sell it and yet the European Union sells openly to the United States and generally untaxed or taxed at a lower level. These are problems we're talking about, these are problems that we're working out, and the digital tax is the least of it."
"I inherited a situation where the European Union, which was formed partially for this reason, I guess, for a lot of reasons it was formed, but partially to make better or take advantage of the United States. And they've done that very brilliantly."
"And, frankly, it's not right. So I've exposed it. A lot of people didn't know it," Trump said. "And we're doing things about it. We have no choice because the United States can't continue to lose the kind of money they've lost over the last, literally, since the formation of the European Union. And I think we'll work something out. They want to talk, as you know."
Trump, with Macron, says the European Union was partially formed to "take advantage of the United States." He says "I've exposed it" and "a lot of people didn't know it."

That is because it is not true. The US was always a major advocate of the European integration project.

— Daniel Dale (@ddale8) December 3, 2019
Aside from being highly insulting to the many 27 EU member states which form the largest market in the world, Trump's comments are historically illiterate. It has been U.S. policy to encourage European integration, not resist it. Arguing that the EU was created to exploit the U.S. has no foundation in reality.
Watch the video above, via CNN.