'Morning Joe': Trump 'Acted Like A Clown' on the International Stage 'Just in the Past Hour'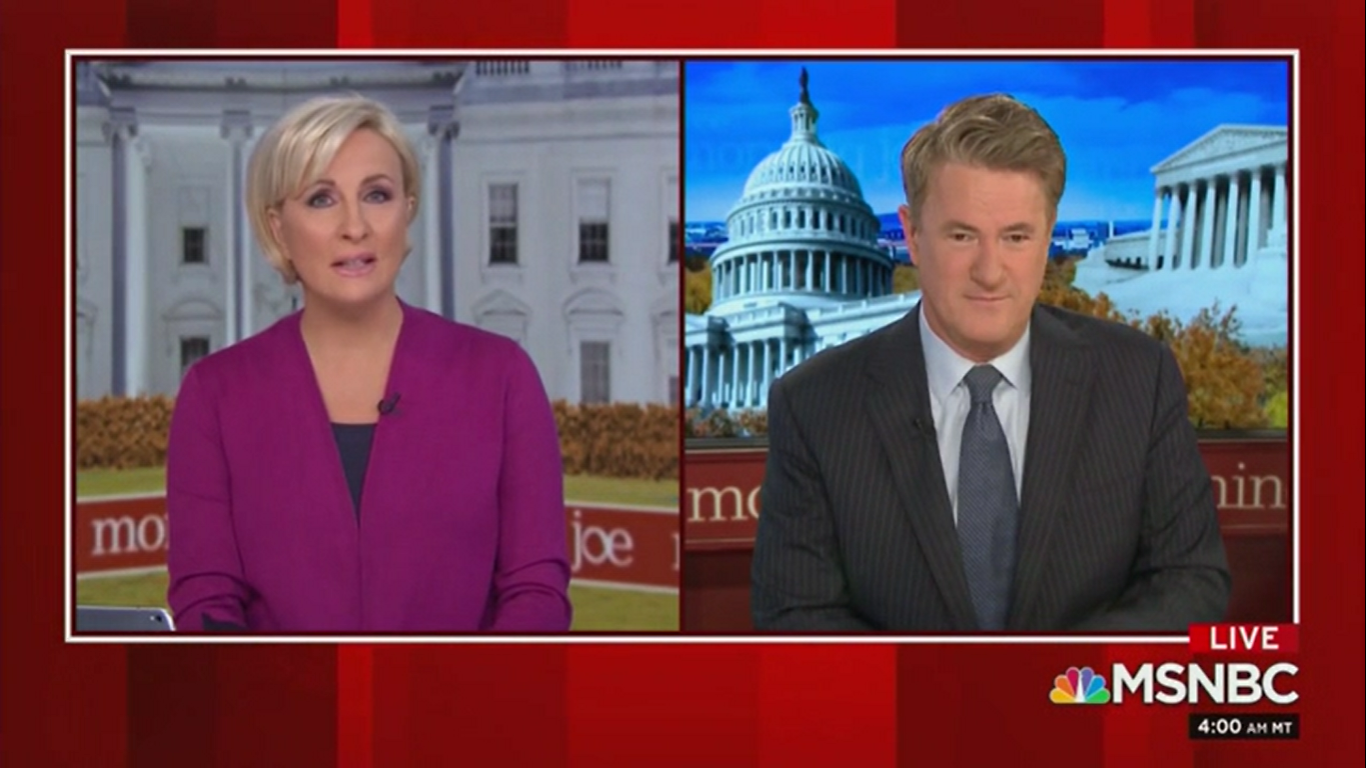 President Donald Trump is in London today for a NATO summit and he speak to reporters early this morning. Over on MSNBC's Morning Joe, hosts Joe Scarborough and Mika Brzezinski were amazed that the President managed to behave 'like a clown' so early in the day.
Trump told reporters in London that legal scholars had reviewed his phone calls with the president of Ukraine and said they were perfect. This nonsense claim was addressed by both hosts.
"Mika, I mean, we just — we can't let that go without — the President just, once again, acted like a clown on the international stage," Scarborough said.
"This is just in the past hour," Brzezinski said.
"Just in the past hour," Scarborough agreed. "And, of course, this is the same President who used the crosses of Normandy to attack Nancy Pelosi, to attack his domestic political rivals. This is the same President who used congressionally approved foreign aid, military aid to a democratic country invaded by Vladimir Putin once again to try to impact domestic politics."
"And, of course, you know, everybody across the world is snickering when the President said, we had legal scholars looking at these transcripts — not transcripts — and they said it's perfect," Scarborough said.
"What were the names of those legal scholars? I would love to know. And I would love to know where these legal scholars who said those calls were absolutely perfect are employed this morning. Because I don't think they exist. I think it — and one of the legal scholars came up to me and said, sir, I real think, sir, that was a perfect call. You know, sir, id to go to Paris, sir, but I don't go to Paris. This guy, again, everybody in the world knows he's lying and he's representing us on the world stage this morning. Great job."
"It's painful, but also really damaging," Brzezinski said.
Watch the video above, via MSNBC.