Democratic Rep. Karen Bass: Trump 'Has No Understanding of What the Truth Is'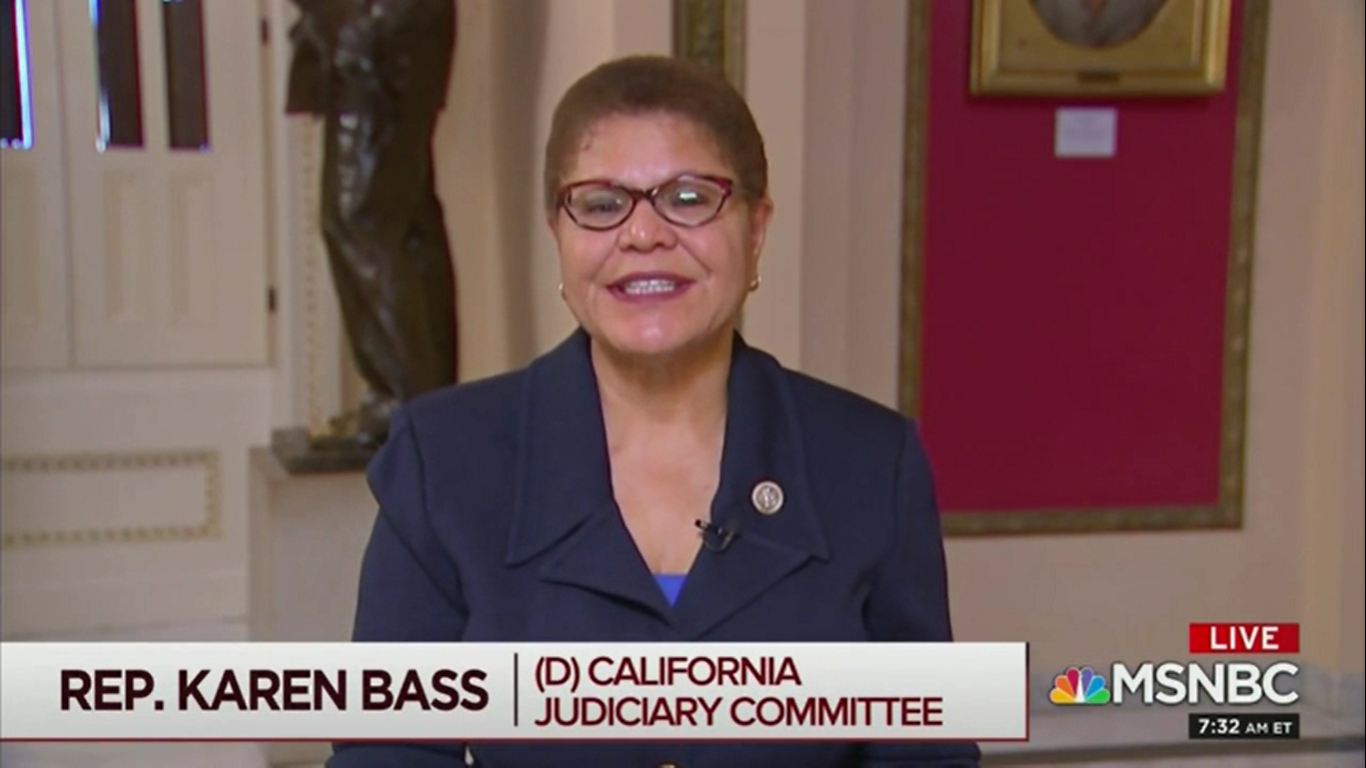 Democratic Congresswoman Karen Bass has blasted President Donald Trump ahead of Wednesday's impeachment hearing in the House Judiciary Committee. Bass, who is chair of the Congressional Black Caucus, told MSNBC's Morning Joe that Trump is consistent in his rejection of truth.
"Well, we begin our process tomorrow and, you know, we're going to begin by scholars talking about what are the grounds for impeachment?" Bass said.
"What is the impeachment process. I'm particularly interested in high crimes and misdemeanors and abuse of power, exactly looking at it historically, how does that and why would that lead to impeachment?"
Morning Joe's Mika Brzezinski asked Bass if the impeachment hearings would be a 'fight for the truth'.
"Well, I mean, I think that the President has been consistent over these last three years," Bass said. "He has no understanding of what the truth is or no concern for what it is. But remember also now, the report is going to be released tonight too."
"So the Judiciary Committee will have the report, will listen to experts, and then decide what to do. I think it's very important that we have a transparent process, but that we have a very thoughtful process as well. And I think that part of that — part two of that begins tomorrow morning."
Trump has refused to participate in Wednesday's impeachment hearing, even refusing to send counsel, despite complaining bitterly that the process so far has been unfair. He is currently in Europe for a NATO summit.
Watch the video above, via MSNBC.