Schwarzenegger, Kerry Outline Climate Change Initiative 'World War Zero'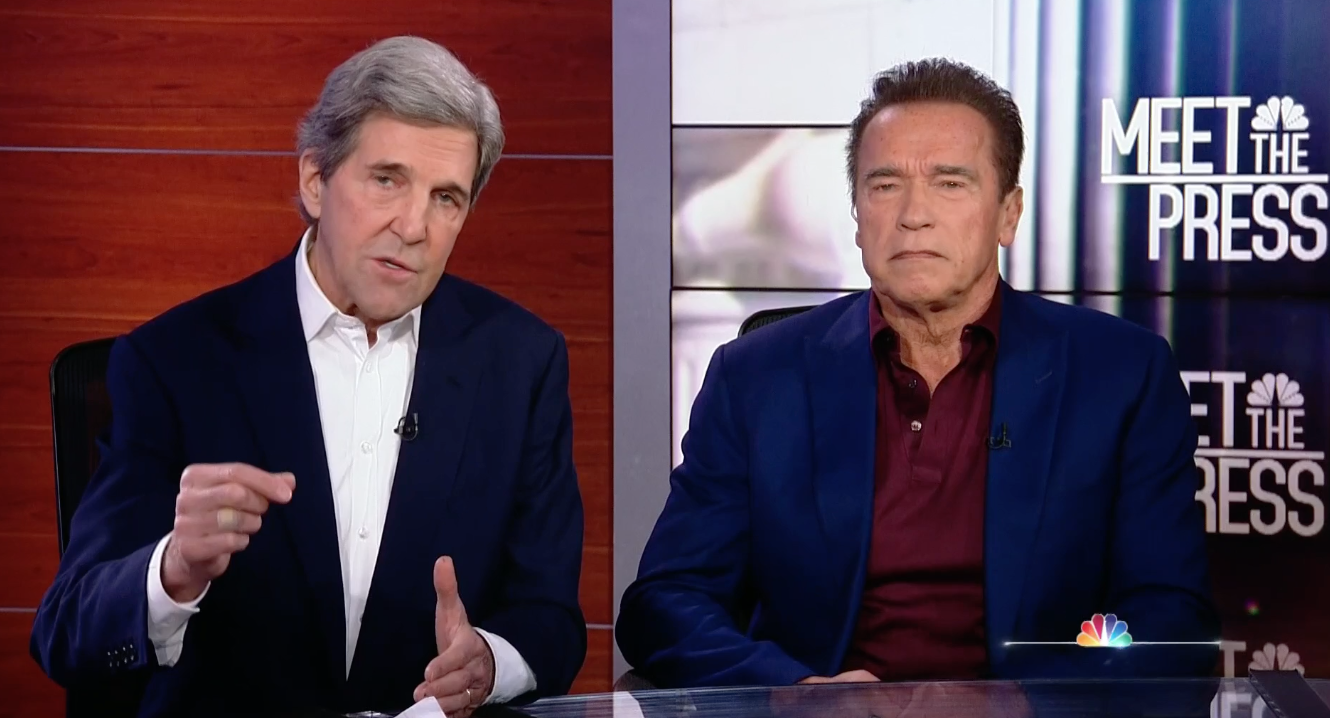 Former Secretary of State John Kerry has launched a coalition to help fight global warming, and several politicians and celebrities are on board.
Dubbed World War Zero, the initiative's founding members include former Presidents Bill Clinton and Jimmy Carter, actors Leonardo DiCaprio and Ashton Kutcher, and former California Gov. Arnold Schwarzenegger.
Kerry told The New York Times that he plans to get meetings underway nationwide starting next month.
"We're going to try to reach millions of people — Americans and people in other parts of the world, in order to mobilize an army of people who are going to demand action now on climate change sufficient to meet the challenge," Kerry said.
WATCH: Talking about the climate coalition World War Zero, Fmr. Sec of State @JohnKerry says "we are way behind the eight ball" on combating climate change #MTP #IfItsSunday

"Things are getting worse, not better. And so we have our unlikely allies coming together here." pic.twitter.com/xlI45r2Ngi

— Meet the Press (@MeetThePress) December 1, 2019
On Sunday's Meet the Press, Kerry, alongside Schwarzenegger, added that the coalition would aim to treat global warming "like a war."
A U.N. report last week issued a dire warning that global temperatures are on track to rise as much as 5.8 degrees Fahrenheit by 2100.
Despite this, President Trump last month moved to formally withdraw from the Paris climate agreement, making the U.S. the first country to do so.