Fox & Friends Backs Trump's 'War on Thanksgiving' Conspiracy He Got From Fox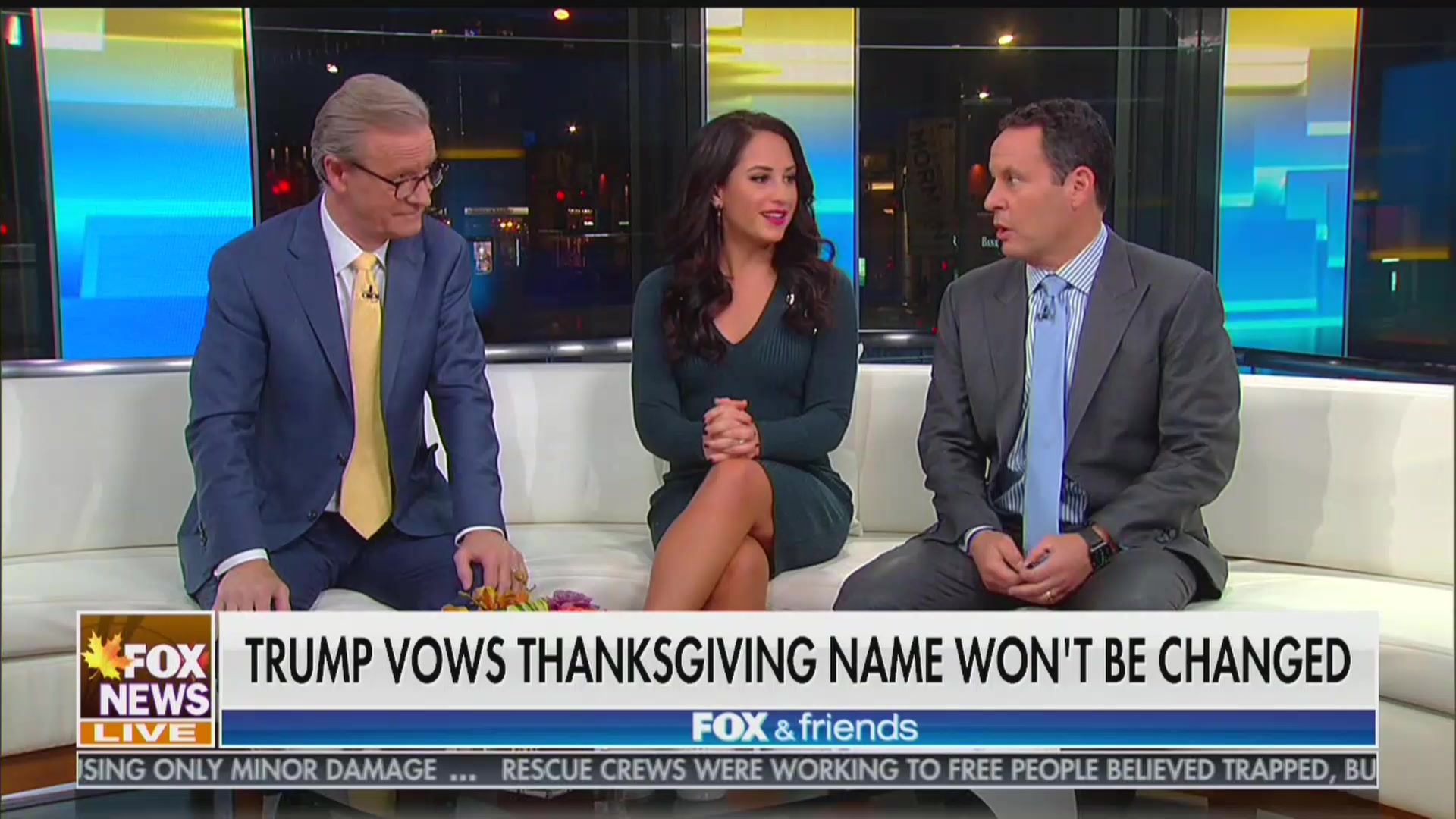 The Trump-Fox Feedback Loop was on full display Wednesday morning when the president's favorite morning show backed his absurd claim that liberals are trying to change the name of Thanksgiving—an idea he obviously got from Fox's recent round-the-clock "War on Thanksgiving" coverage.
At his Tuesday night campaign rally in Florida, President Donald Trump insisted that "some people" want to change the name of the holiday and "don't want to use the term Thanksgiving," likening this supposed anti-Thanksgiving sentiment to another infamous right-wing media invention.
"And that was true with Christmas. Now everybody is using Christmas again. And remember I said that," Trump declared. "Now we're gonna have to do a little work on Thanksgiving. People have different ideas on why it shouldn't be called Thanksgiving. Everybody here loves the name Thanksgiving and we're not changing it!"
Read the rest of the piece at The Daily Beast.
Watch the clip above, via Fox News.