Federalist Correspondent Tells Fox News: The Democratic Party is 'Somewhere to the Left' of Whoopi Goldberg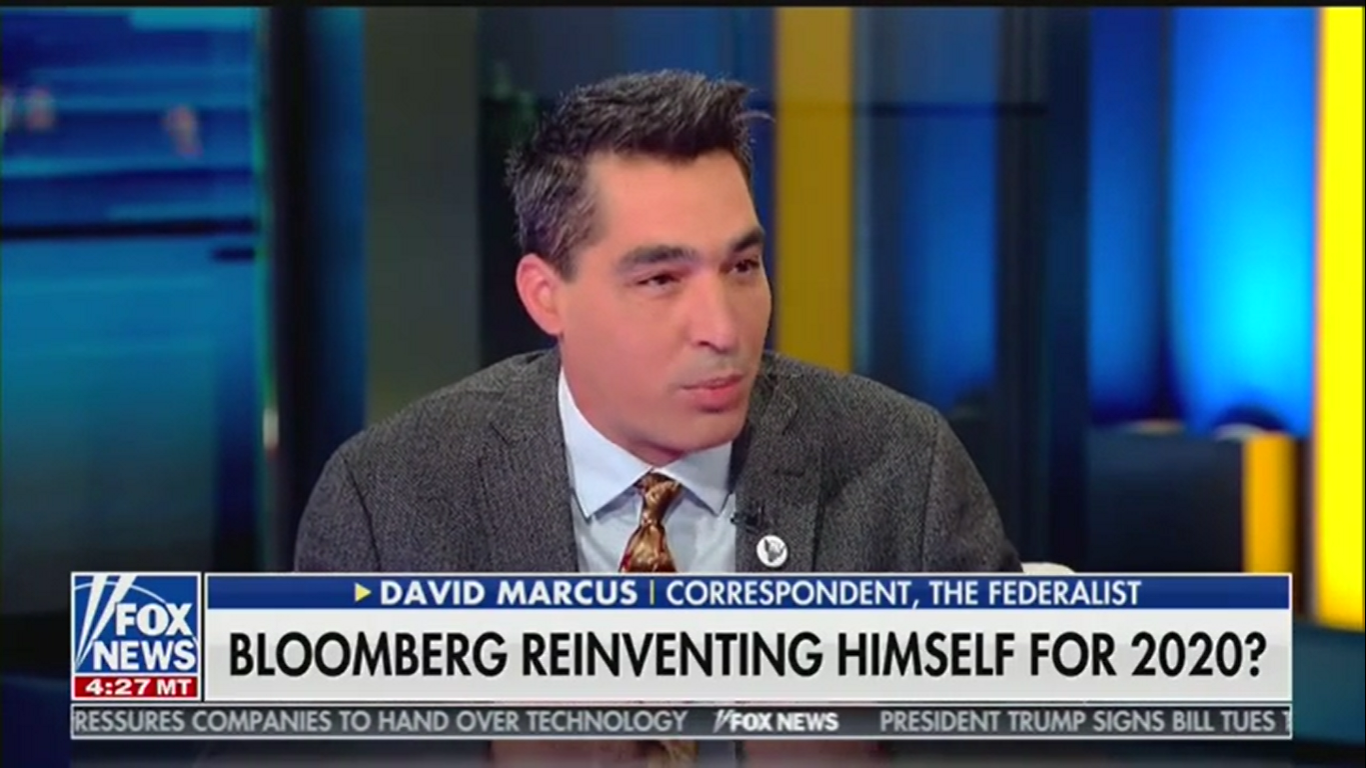 The Federalist correspondent David Marcus joined Fox & Friends' Brian Kilmeade on Monday to criticize Michael Bloomberg. The former New York mayor has entered the Democratic presidential race and Kilmeade wanted to discuss his flip-flops on certain policy issues.
Kilmeade focused on Stop and Frisk, a controversial policy from Bloomberg's time as mayor that he recently said was a mistake. The Fox host showed footage of Bloomberg acknowledging the policy was wrong and harmed minorities.
"What are we to believe? This was only months ago," Kilmeade said.
"Clearly the only thing that changed is that he's now running for president in a party that finds itself somewhere to the left of Whoopi," Marcus said.
"Whoopi Goldberg," Kilmeade said.
"The bottom line we need political leaders like President Trump who will support our police, not throw them under the bus to kowtow to political correctness, which is clearly what he's doing," Marcus said.
Later in the interview, Marcus repeated a Fox News talking point about Bloomberg 'trying to buy the presidency'.
His decision to cite Whoopi Goldberg is interesting. As a co-host of The View, Goldberg has frequently clashed with conservative co-hosts and guests, though she could hardly be said to represent the Democratic Party.
Watch the video above, via Fox News.