Lev Parnas Wants to Tell Congress Devin Nunes Concealed Travel Plans to Ukraine from Adam Schiff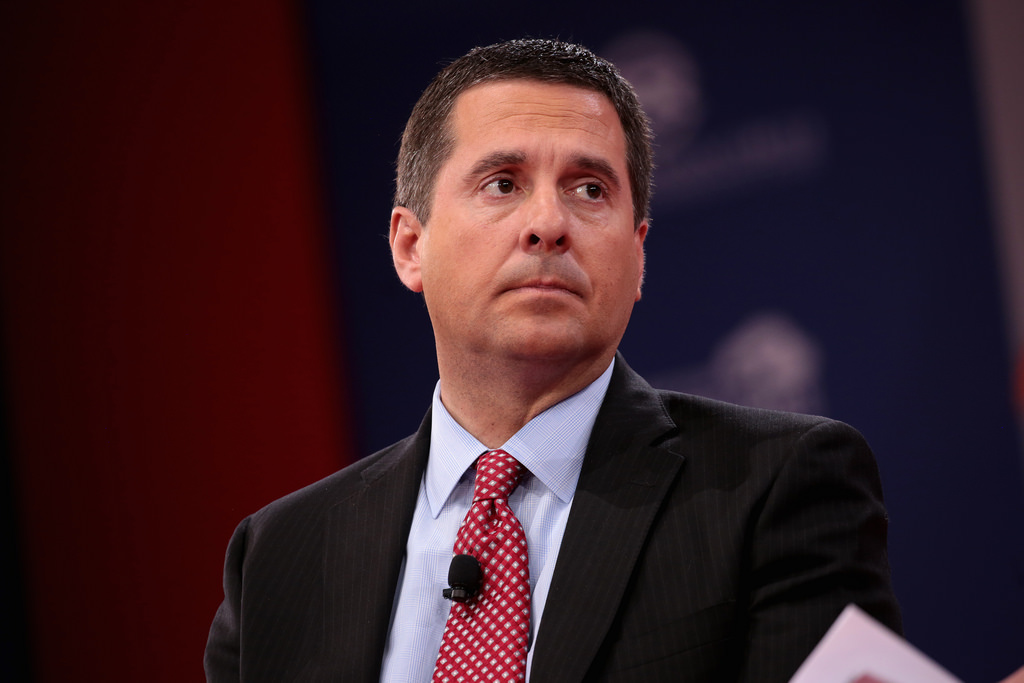 One of Rudy Giuliani's indicted associates, Lev Parnas, is willing to testify before Congress that Republican Congressman Devin Nunes planned to travel to Ukraine as part of Giuliani's efforts to get dirt on former Vice President Joe Biden.
Parnas claims, through his lawyer Joseph Bondy, that Nunes planned to make a trip to Ukraine to meet two former Ukrainian prosecutors 'who claim to have evidence that could help President Donald Trump's reelection campaign.'
However, Nunes cancelled the trip when he and his staff realized that the Chairman of the House Intelligence Committee Adam Schiff would find out about it. Nunes is the Ranking Member on the Intelligence Committee and as its' highest ranking Republican he has worked hard to discredit impeachment witnesses.
When the trip was cancelled, Nunes staff reportedly asked Parnas to arrange phone calls and Skype conversations with the former prosecutors.
According to the bombshell report from CNBC: 'The meetings took place in late March, and Derek Harvey, a senior investigator for Nunes, represented the congressman, according to Bondy. One of the meetings was with Ukraine's chief anti-corruption prosecutor, Nazar Kholodnytsky, and it was held over Skype, Parnas would tell Congress. The second, Bondy said, was a phone call Parnas arranged for Harvey with a deputy in Ukraine's Prosecutor General's office, Konstantin Kulik."
"Both Kulik and Kholodnytsky have repeatedly claimed they witnessed corruption by Democratic operatives in Ukraine during the 2016 election. Neither official has produced evidence to support his account," the report goes on.
Nunes' connection to Lev Parnas was recently revealed in the press, creating a likely conflict of interest with his role in the impeachment inquiry. Throughout the public hearings, Nunes pushed the unfounded conspiracy that Ukraine, not Russia, interfered in the 2016 election.