Carl Bernstein: Trump's GOP Allies Have 'Very Little Interest In the Truth'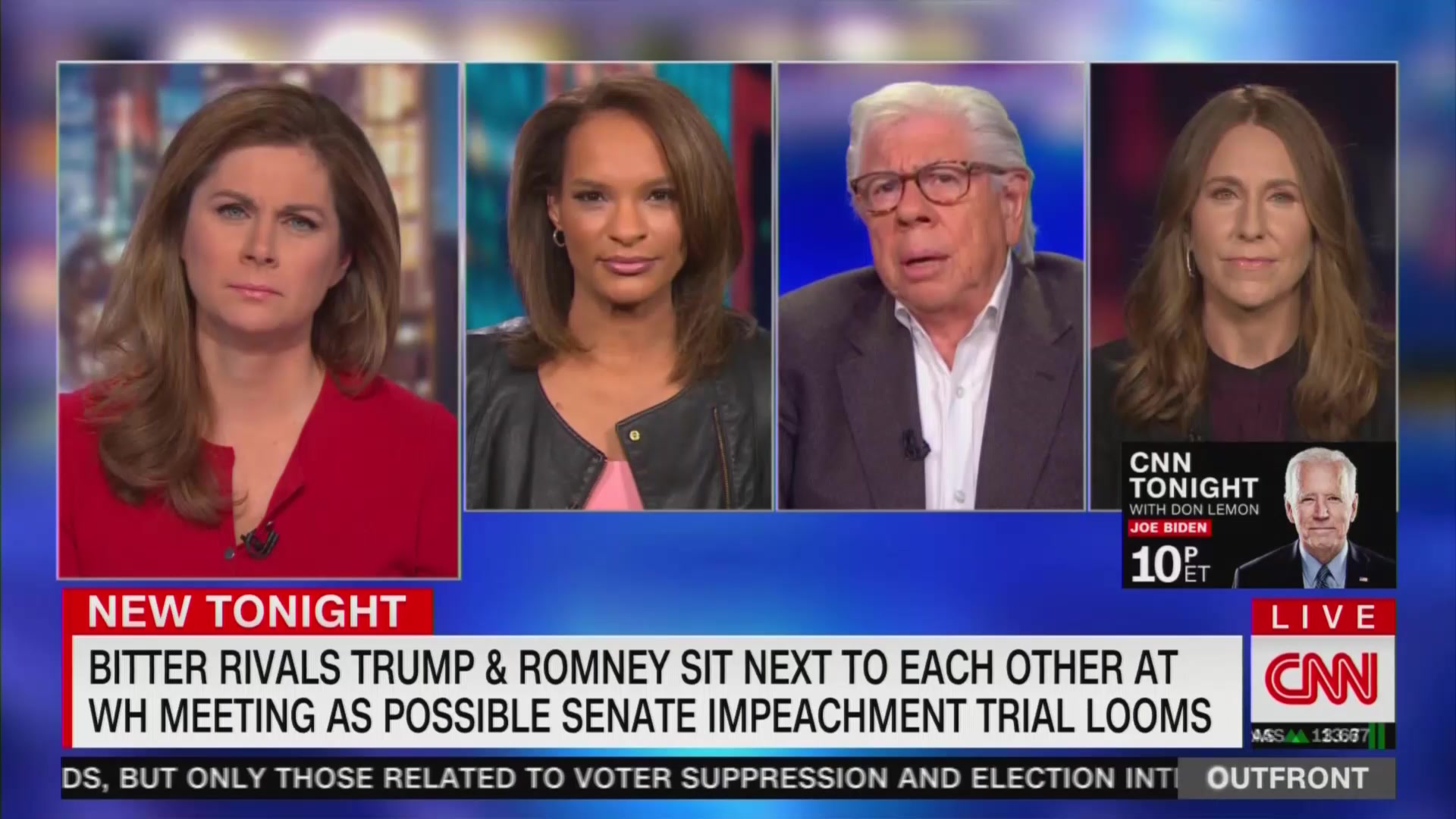 Watergate reporter Carl Bernstein says President Trump's allies in the Republican Party don't seem to be concerned with anything other than backing the president, and this may haunt the party for "many, many years" if GOP senators end up voting to acquit Trump in an impeachment trial.
"There's very little interest in the truth by the president's Republican defenders which is a really terrible thing given the grievous nature of the president's corruption, his illegal acts that have now been demonstrably made apparent through the impeachment hearings," Bernstein said Friday on CNN's Out Front with Erin Burnett.
As it stands now, Bernstein remains skeptical that any articles of impeachment passed by the House will be approved in the GOP-led senate. But the Republican Party, he added, "is really also on trial."
"And we'll see if there's any breaking of ranks," he said. "Right now, it doesn't appear that there is going to be. But I think it will be many, many years that the Republican Party will be judged for what it does in this trial of Donald Trump."
Several Republican senators on Thursday met privately with senior White House officials to reportedly work out a two week timeframe for a trial. Meanwhile, President Trump has opened up Camp David as an "adult playground" to woo lawmakers.
The senator most critical of Trump during the impeachment process, Sen. Mitt Romney (R-UT), did not attend the Thursday meeting, and neither did Sen. Lisa Murkowski (R-AK) or Susan Collins (R-ME), all of whom have been mentioned as potential breakaways from a Republican-majority vote on key trial rules.
"Hopefully," Berstein said, "someone in the Republican Party of influence is going to break this logjam."
Watch the video above, via CNN.