Kellyanne Conway Seethes When Wolf Blitzer Says 'There Are Issues' With Her Marriage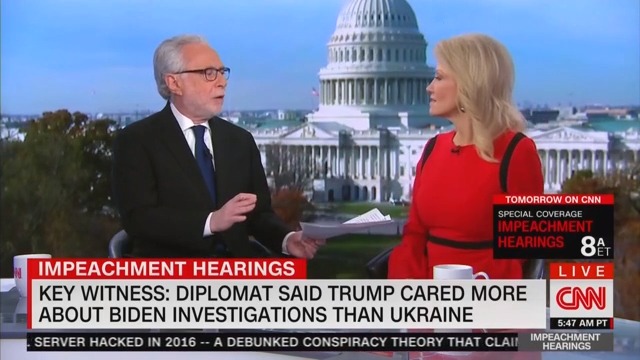 Once again, White House counselor Kellyanne Conway appeared on CNN for a lengthy and contentious interview that featured the veteran pollster predictably pivoting and deflecting. This time around, however, things took an even more heated turn than normal when CNN anchor Wolf Blitzer directly asked Conway about her husband, outspoken Trump critic George Conway.
During Conway's Thursday morning CNN appearance to discuss Wednesday's public impeachment hearing, Blitzer wanted to ask the Trump aide one last question about her husband—who spent the entire day at MSNBC providing on-air analysis and criticizing the GOP's "incoherent" defense of the president.
"I just have a final question, a sensitive question, and it's a political question, it's a substantive question," Blitzer warily asked. "I don't want to talk about your marriage. I know that there are issues there."
Read the rest of the piece at The Daily Beast.
Watch the clip above, via CNN.