Trump Says He's Considering Attending Russia's May Day Military Parade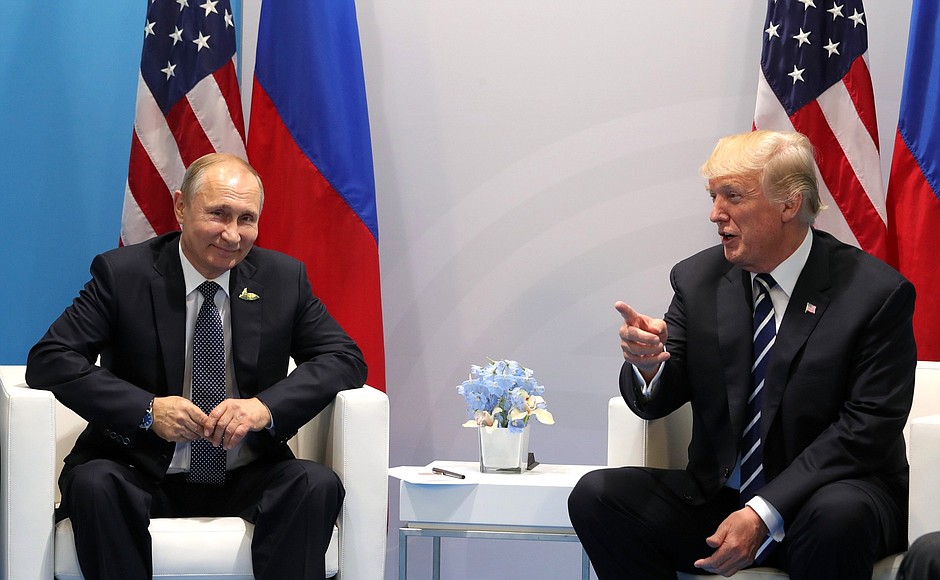 President Donald Trump has said he's thinking about attending Russia's May Day celebrations – an event that involves a huge military parade in Moscow. Trump was speaking to reporters on the South Lawn of the White House when he revealed the idea.
Trump told reporters that Russian President Vladimir Putin has invited him to attend the event.
The May Day events celebrate Russia's victory over Nazi Germany in World War II and typically involve impressive displays of military hardware. Trump has previously talked about holding such parades in Washington, DC, to the general disapproval of the media and many former senior military officials.
Trump says he's thinking of attending Russia's May Day parade. This is a celebration of Russian military power, which Putin is using to undermine US national security interests across the globe. Why attend? What benefit does Trump perceive to the US? To himself?

— Jim Sciutto (@jimsciutto) November 8, 2019
It would be unprecedented for a U.S. president to attend such an event, which is inextricably linked with the former Soviet Union. Russia typically refers to World War II as the Great Patriotic War and can frequently downplay the role of the other Allied Powers in defeating Adolf Hitler's regime. However, the Soviet Union suffered extremely heavy losses during the war on the Eastern Front.
President Trump has already been accused of being too close to Russian President Vladimir Putin and attending May Day would just intensify that criticism.
Watch the video above, via CNN.