Joe Scarborough Tells Senator John Kennedy: Calling Pelosi Dumb Is 'Your Moment When You Die'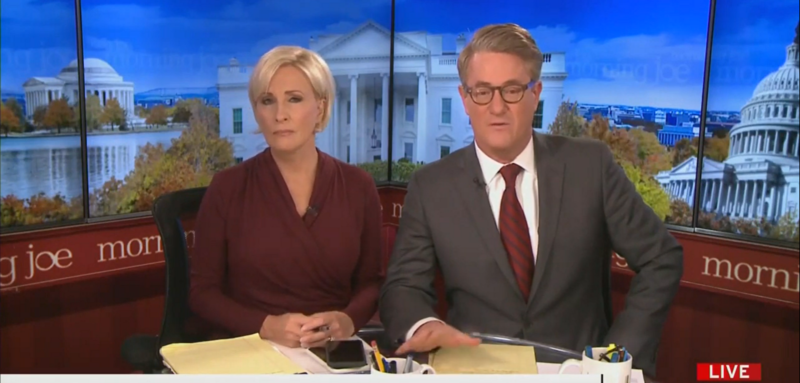 MSNBC's Joe Scarborough believes Senator John Kennedy has secured his legacy after calling Speaker of the House Nancy Pelosi 'dumb' at a Trump rally on Wednesday. The Morning Joe host spoke directly to the Louisiana Republican and warned him that those comments are what he'll be remembered for.
Scarborough played the clip of Kennedy at the rally where Kennedy said he didn't mean Pelosi any disrespect before going on to call her dumb.
"Yeah, he actually does mean disrespect and he has degraded himself," Scarborough said. "By the way, hey Senator, guess what? No matter what you do the rest of your life, that's your moment when you die. Your bio, 30, 40 years from now, whenever it is, that's your moment."
"Congratulations, you did it for a man who committed crimes. You did it for a man who may be driven out of office. You did it for a man who actually was willing to sell out the United States of America for some dirt on Joe Biden. You did it for a man who, again, has destroyed the conservative movement. Did it for a man that's run up national debt. Did it for a man that's undercut NATO."
"And you just said that about Nancy Pelosi. I just — I don't know. Maybe the part of Louisiana you grew up in is  different than the part of northwest Florida I grew up in, but I don't know. In my neck of the woods, senator, parents don't teach their sons to talk about women or men that way. But maybe you're comfortable with that. Whatever goes."
Watch the video above, via MSNBC.