Rudy Giuliani's Indicted Associates Wanted Him to Do Infomercials for Their Company 'Fraud Guarantee'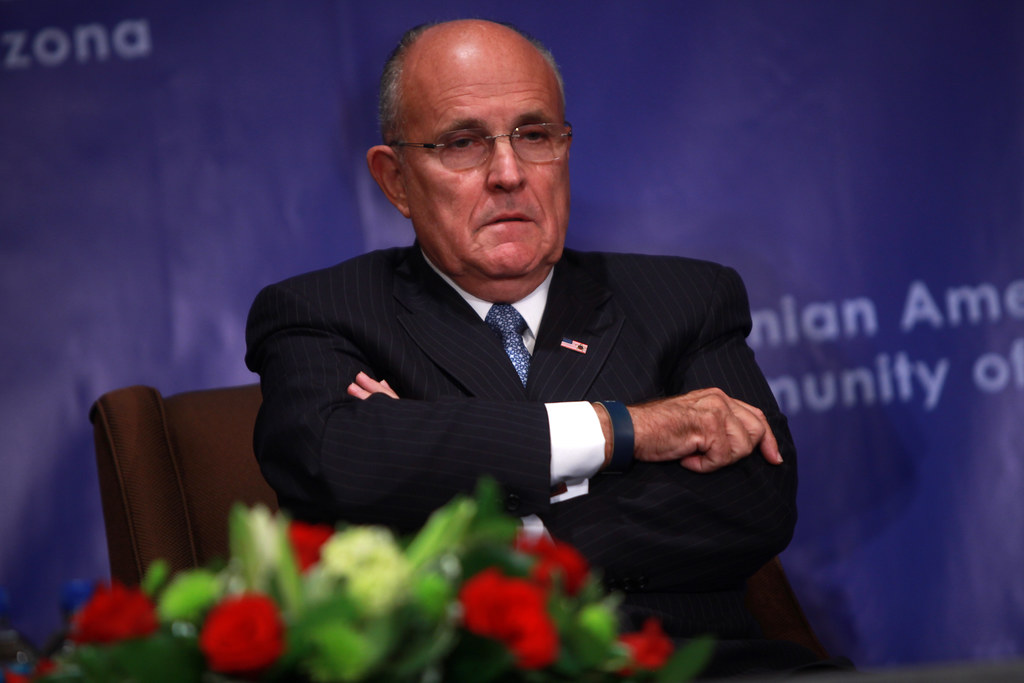 Two of Rudy Giuliani's indicted associates wanted him to be the face of their company. Lev Parnas and David Correia, who were recently indicted for campaign finance violations, reportedly wanted the former New York mayor to appear in cable TV infomercials for their company, Fraud Guarantee.
"According to two sources with knowledge of the matter, Parnas and Correia had plans to expand Giuliani's role with the company. As of early this year, they were looking to make him into Fraud Guarantee's spokesman and public face," the Daily Beast reported on Wednesday.
"Both sources described a key part of the plan: a television infomercial featuring Giuliani extolling the virtues of Fraud Guarantee and its services," the report says.
"Parnas and Correia wanted the ad campaign to start airing on U.S. cable-news channels shortly after Giuliani was finished representing Trump in matters pertaining to Special Counsel Robert Mueller's two-year investigation. The probe into Russian meddling in the 2016 election concluded earlier this year."
It's not clear what cable news network, if any, was considered for the infomercials.
Fraud Guarantee may have been set up partly to improve Parnas' Google search results. He reportedly wanted to change the results for his name and the word 'fraud'. Fraud Guarantee retained the services of Giuliani's management firm, Giuliani Partners LLC.
Parnas and Correia are among a group of Giuliani's associates accused of funnelling foreign money to U.S. political committees. Parnas was a key figure in connecting Giuliani with contacts in Ukraine while Giuliani was investigated unfounded allegations against former Vice President Joe Biden.