Joe Scarborough Tells Donald Trump: You Lost Kentucky for Republicans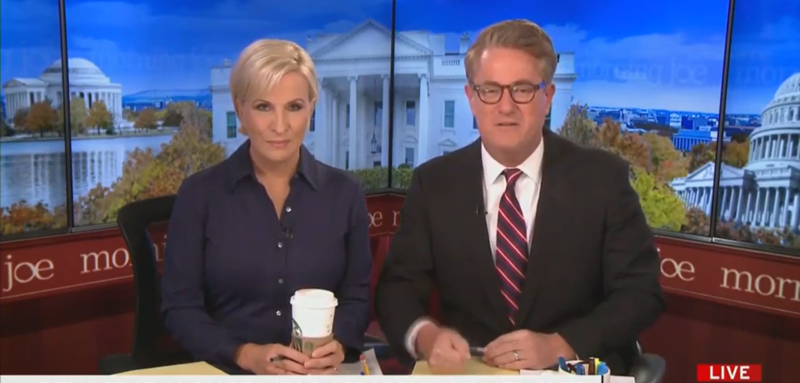 Morning Joe host Joe Scarborough knows exactly why Republican Governor Matt Bevin is on track to lose re-election in Kentucky: President Donald Trump. The MSNBC host placed the blame squarely at Trump's feet and pointed to his rally in the state just before the election.
"You know, yes, he was an unpopular governor, but unpopular governors and senators lose all the time and win all the time," Scarborough said.
"In this case, though, just looking at the specifics here what has to be especially difficult for Donald Trump this morning is, and for all Republicans, they have to — here's the thing, before Donald Trump went to Kentucky on that last night and had those stupid shirts that said 'read the transcript' printed up."
"His party lost the biggest landslide vote loss in the history of the United States republic in 2018 for following him blindly. And then Bevin, get this, oh, so unpopular. This had nothing — Bevin was ahead by 5 percentage points in the polls before Donald Trump came to the state, before Donald Trump — Donald Trump cost him 5 1/2, 6 percentage points by that one rally."
"Think about it, if you're Donald Trump, you're waking up this morning and you know Donald, Donald come here. Get a little closer," Scarborough said, speaking directly to the President.
"He likes to say he doesn't watch," co-host Mika Brzezinski said.
"But he's watching," Scarborough said. "Donald. Bevin was ahead, son. He was ahead by five points before you went to Kentucky."
Showing a graphic of the polls in Kentucky before Trump's rally, Scarborough mockingly lectured Trump.
"He had 52% before you went and did that rally for him, and he got those poor folks wearing that shirt that said 'read the transcript' when the piece of paper itself said this is not a transcript. Donald, this is not working for you."
"This is what happened after you showed up in Kentucky. Donald, my friend, you lost the state for Republicans."
Watch the video above, via MSNBC.