Video Shows Rudy Giuliani Associate Lev Parnas Standing Behind Trump at Rally Last Year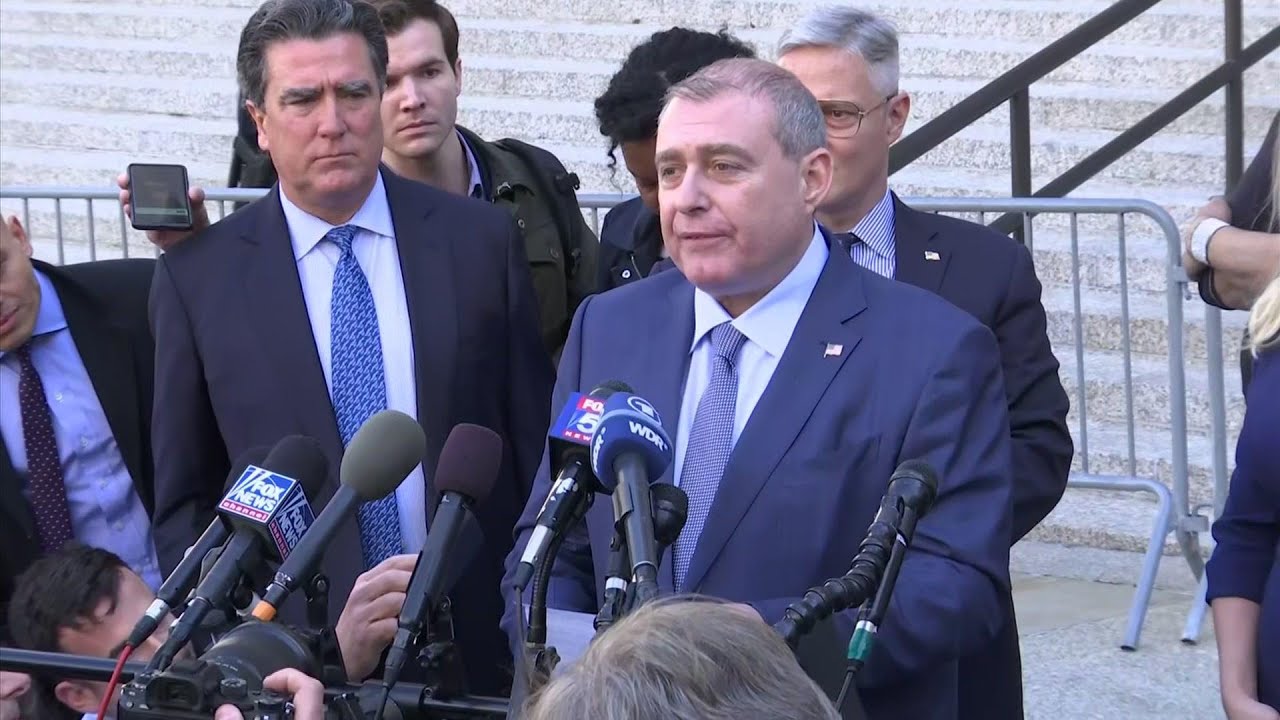 A video has emerged showing Lev Parnas standing behind President Donald Trump at a rally in 2018. Parnas is one of the men indicted for campaign finance violations – specifically funnelling foreign cash into U.S. election campaigns. He was also involved in helping Rudy Giuliani seek dirt on former Vice President Joe Biden.
CNN's KFile found the footage while reviewing the activities of the former New York mayor, Parnas and another indicted man, Igor Fruman. Both Parnas and Fruman have been photographed with the President and other prominent GOP officials.
"In the videos, Parnas sits in the area directly behind Trump before and during the rally. Parnas, who at times is wearing a blue hat and glasses, can be seen apparently taking a video of the President on his cellphone as he walks up the stairs to the stage," CNN reports.
"At another point, Parnas leaves the area behind the podium to be along the path of the Trump's exit at the bottom of the stage. He waves to the president as he leaves, and the president waves back in the direction of Parnas and the crowd."
The area Parnas was sitting in was apparently highly sort after and exclusive but it appears he had a VIP badge. This is yet more indication that Parnas benefited from his relationship with Giuliani, who remains Trump's personal lawyer. Parnas helped connect Giuliani with contacts in Ukraine as he investigated unfounded allegations against Biden.
"The video of the rally is the latest example of how the pair who had little record of donations to candidates before 2018, wielded their proximity to Giuliani and used political donations to gain access to the president and political campaigns," CNN explains.