The Trumps Are Moving to Florida: President Files to Change Primary Residence to Mar-a-Lago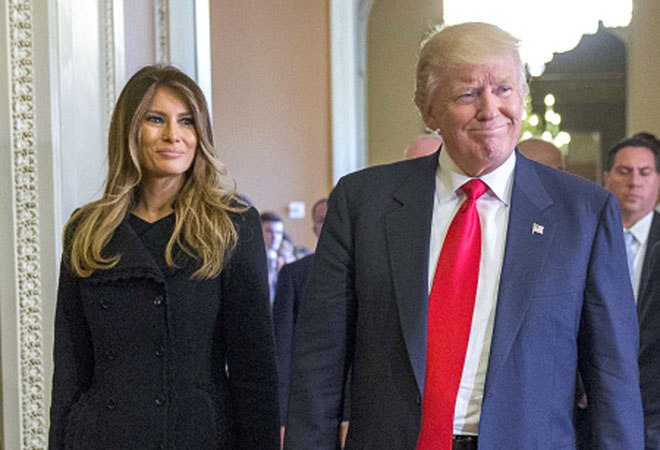 President Donald Trump is moving to Florida, if his decision to change his primary residence is any indication. Trump and his wife Melania have changed their primary residence form Trump Tower in New York to Mar-a-Lago in Florida, in an unexpected move.
The Trumps filed residency in Palm Beach, Florida in September. Trump has lived in Trump Tower, New York since 1983 but he's spent a lot less time there since becoming president in 2017. He has spent a lot of his time at Mar-a-Lago, however, in the face of criticism.
"If I maintain another place or places of abode in some other state or states, I hereby declare that my above-described residence and abode in the State of Florida constitutes my predominant and principal home, and I intend to continue it permanently as such," the filing signed by Trump says.
New York Governor Andrew Cuomo is glad to see the back of Trump, but that's not to say Trump won't continue spending time there, since his primary business interests are based in the city.
Good riddance.

It's not like @realDonaldTrump paid taxes here anyway…

He's all yours, Florida. https://t.co/9AX0q1aBkQ

— Andrew Cuomo (@NYGovCuomo) November 1, 2019
Trump has complained that he's bee treated very badly in New York and it's hardly surprising. He remains deeply unpopular in his hometown and has frequently attacked the city's leaders. There will be plenty of jokes about Trump's decision – a 73-year-old moving to Florida.