Joe Scarborough: Republicans Are 'Damning Themselves as Soviet-Style Stooges' for Trump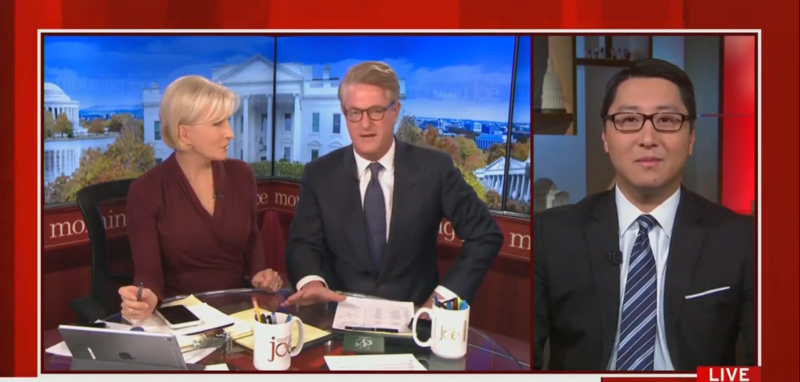 MSNBC's Joe Scarborough mocked House Republicans on Friday for their repeated claims that Democrats' impeachment inquiry is 'Soviet-style'. The Morning Joe host pointed out that the current rules were created and approved by a Republican majority.
Scarborough, who is a former Republican congressman, was speaking to Kurt Bardella, former spokesman for the House Oversight Committee.
"You've been there," Scarborough told Bardella. "You've seen these same Republicans that are talking about Soviet-style antics. Well, they're damning themselves by saying that."
"What they're saying is: Look at these – quote – 'Soviet-style' procedures and techniques that we drafted, that we drew up, that we expanded" Scarborough said, to laughter from Bardella.
"They are of course damning themselves as Soviet-style stooges for Donald Trump," Scarborough said.
The rules Democrats are operating under were approved by the Republican majority in 2015 and signed off by House Speaker John Boehner. It's also worth noting that Scarborough was in Congress during the impeachment of Bill Clinton.
Watch the video above, via MSNBC.