Tucker Carlson, Dave Rubin Claim 'Woke' Culture Is to Blame for California Fires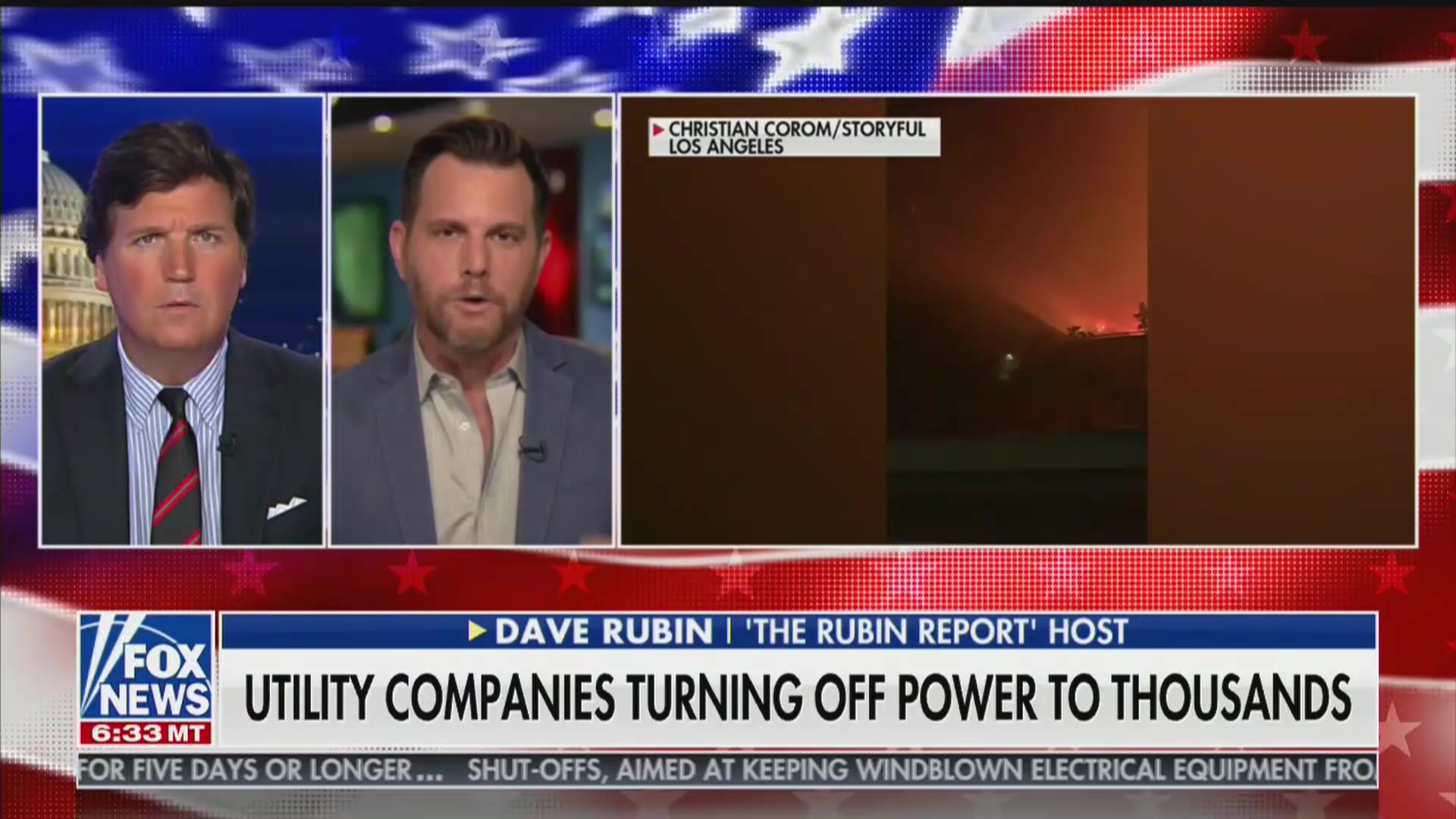 Fox News host Tucker Carlson and his guest, conservative YouTube personality Dave Rubin, both insisted Tuesday night that the wildfires burning currently burning across California are due largely to progressive ideology, "woke" culture, and diversity in hiring,
After noting that he lives near one of the fires in the Los Angeles area, Rubin immediately took aim at liberal politics as the main reason the wildfires have grown so large and dangerous.
"The problem right now is that everything, EVERYTHING, from academia to public utilities to politics, everything that goes woke," he declared. "That buys into this ridiculous progressive ideology that cares about what contractors are LGBT or how many black firemen we have or white this or Asian that, everything that goes that road eventually breaks down."
Read the rest of the piece at The Daily Beast.
Watch the clip above, via Fox News.