Chris Matthews Lampoons Lou Dobbs' Trump Commentary as 'North Korean State TV'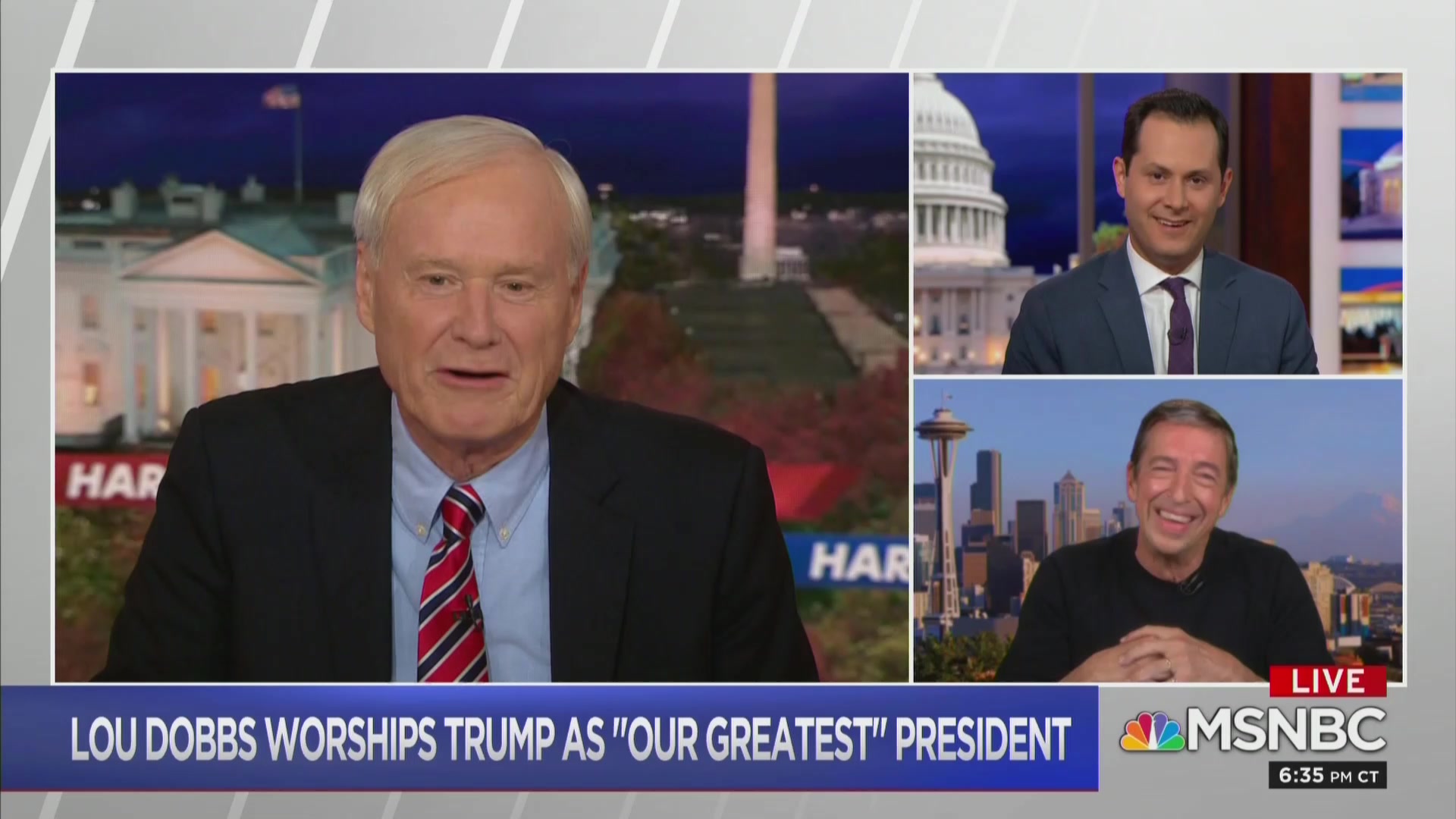 Chris Matthews on Friday mocked reliably pro-Trump Fox Business Network host Lou Dobbs for his fawning comments about the president, likening them to state television in a dictatorship.
On Hardball, Matthews was discussing a Daily Beast story, "Trump Cuts Out Media That Doesn't 'Make Him Feel Beautiful,'" which mentioned how the president is routinely handed a printed out packet of tweets from admirers after his rallies.
Dobbs' gushing remarks, Matthews said, is "what you would expect to hear on North Korean state TV," citing one of his monologues about there being "sunshine beaming throughout the place and on almost every face."
Video clips and quotes from Dobbs' show are routinely posted to Twitter by the president. The incessant signs of mutual admiration leave viewers wondering over what circumstances the bond between the two will break, if at all.
Watch the video above, via MSNBC.