GOP Senator John Cornyn: Not A Bad Idea to Pull Troops out of Syria if Turkey Was Planning to 'Ethnically Cleanse the Kurds'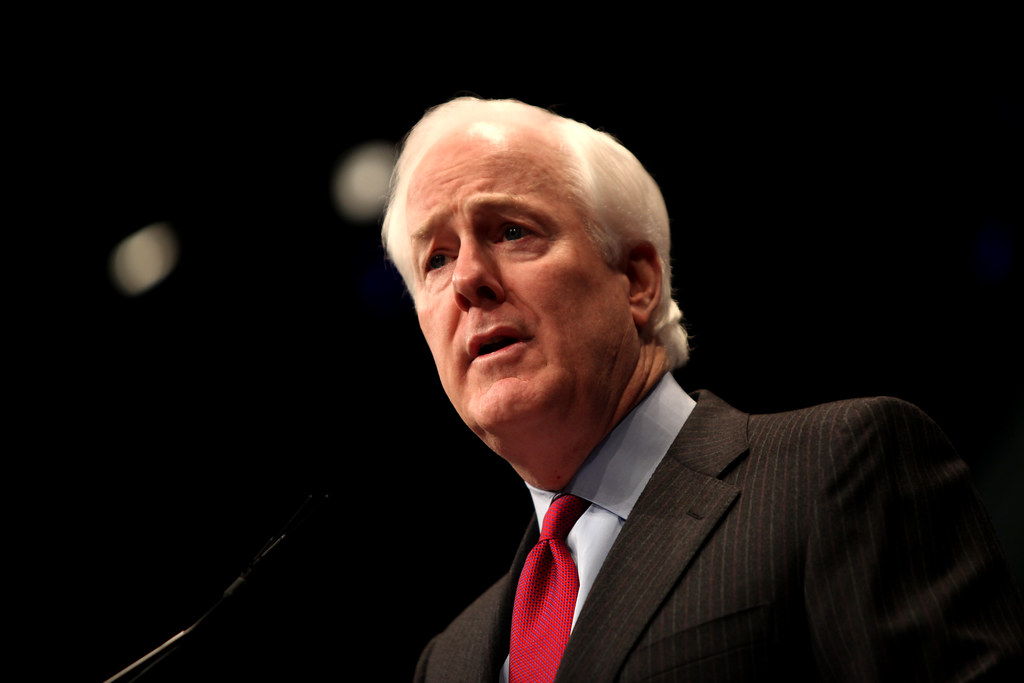 Republican Senator John Cornyn has defended the decision to withdraw U.S. troops from Northern Syria. Though he has been critical of President Donald Trump's order to pull troops out and relocate them to Iraq, Cornyn offered a worrying defense of it.
"If Turkey was planning on coming into northern Syria and trying to ethnically cleanse the Kurds, and U.S. troops were caught in the middle, I am not completely convinced that it was a bad idea to get them out of harm's way," Cornyn said.
I can't believe @JohnCornyn said this out loud. It's utterly reprehensible, and I'm pretty sure it's also in violation of a bunch of treaties. https://t.co/4ddCu4lMDH pic.twitter.com/xchYzsNmYx

— Daniel W. Drezner (@dandrezner) October 24, 2019
Cornyn's remarks are an explicit recognition that Turkey will likely massacre the Kurds, who have been key U.S. allies in the fight against ISIS. Critics across the political spectrum had warned the Trump administration that Turkey intended to massacre the Kurds.
The Texas senator's critics pointed out that the Kurds would not be at risk if U.S. troops hadn't pulled out.
John Cornyn must have found a way to bend the space-time continuum.

Dear John,

If President Trump had kept U.S. troops in place and not sent a green light, Turkey wouldn't have had the chance to engage in ethnic cleansing.

— Ryan Goodman (@rgoodlaw) October 24, 2019
President Trump previously stated that the region had to be 'cleaned out', comments which were interpreted by many as an endorsement of ethnic cleansing.