Trump: Republicans 'Never Even Thought of Impeaching' Obama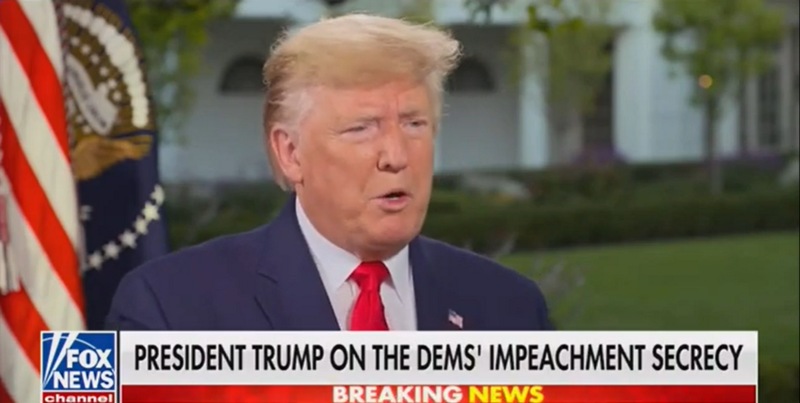 President Donald Trump thinks Republicans never considered impeaching former President Barack Obama. Speaking to Fox News' Sean Hannity on Monday night, Trump claimed that the GOP had ample reason to impeach him, but never thought of doing so.
Trump attacked Democratic lawmakers for pursuing impeachment against him.
"They're much more vicious. We would never do a thing like this," Trump said.
He said Republicans could have impeached Obama multiple times but chose not to.
"They could've impeached Obama for the IRS scandal, they could've impeached him for the guns or whatever, where guns went all over the place and people got killed with guns, Fast and Furious," Trump said.
"They could've impeached him for many different things. They didn't impeach him. They never even thought of impeaching him," he said.
"To me, the word impeachment is a dirty, disgusting word," Trump went on.
Trump is wrong that Republicans never thought of impeaching Obama. The idea was openly discussed during his administration but as such an impeachment would have been groundless, Republican leaders never seriously pursued it.
Watch the video above, via Fox News.