Buttigieg Attacks Trump's 'Ultimate Solution' Comments on Syria as Inappropriate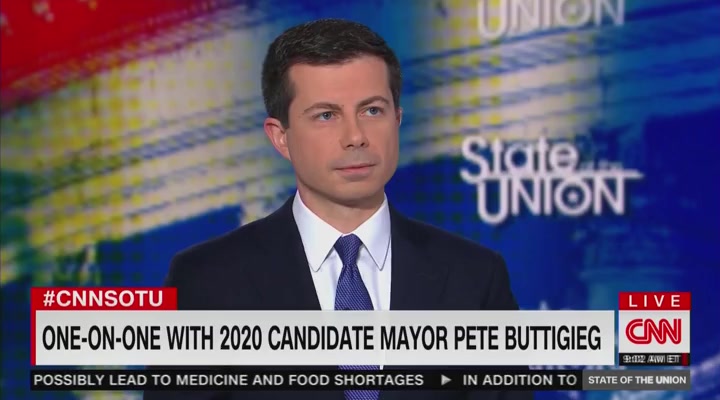 Appearing on CNN's State of the Union on Sunday, South Bend, Indiana Mayor Pete Buttigieg responded to President Trump's comments about the ongoing crisis in Syria between the Kurds and Turkish armed forces.
The president had used phrases like "ultimate solution" and "cleaned out" in reference to Turkey's military offensive into northern Syria which had slaughtered U.S.-allied Kurdish fighters. Hundreds of Islamic State supporters also escaped a detention camp following the upheaval.
"Those kinds of phrases have the darkest rhymes in world history," Buttigieg said, "and we don't talk about cleaning out people especially when there is an ethnic minority that has faced atrocities and appears to be facing crimes against humanity."
President Trump's order to evacuate the last American troops in Syria precipitated this chain of events and drew fierce bipartisan condemnation. The House on Wednesday overwhelmingly passed a resolution opposing the pullback.
"When an American president talks like that, when an American president pulls the rug out from under people who trusted us with their lives, that is going to have implications for American interests all over the world," Buttigieg continued.
The 2020 Democratic candidate spent three years in Afghanistan as a member of the U.S. Navy Reserve, receiving the Joint Service Commendation Medal and the Joint Meritorious Unit Award for his service.
"Anyplace in the world where we need someone to trust us, to go out on a limb, to fight alongside our troops, it is going to be harder. And that could last for decades, and will make America less safe."
Watch the video above, via CNN.