White House Press Secretary Praises Mick Mulvaney's Quid Pro Quo Presser: 'He Did a Great Job'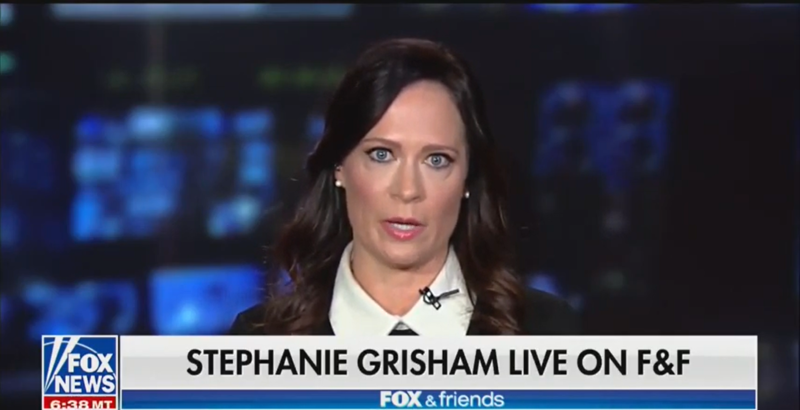 White House Press Secretary Stephanie Grisham praised acting chief of staff Mick Mulvaney for his disastrous press conference on Thursday where Mulvaney admitted there was a quid pro quo involved in the delay of military aid to Ukraine. Mulvaney later walked back his comments.
"Why didn't you do the press conference yesterday?" Fox News' Brian Kilmeade asked. "Why did Mick Mulvaney? And will we see you do the press conferences, which is traditionally with while house press secretary does?"
"Right now, I've said this a bunch. If the President ever wants me to go out and take that podium I will happily do it," Grisham said. She has not held a press conference since taking up her post.
"I think as evidenced by yesterday with Mick, it was again more theater. It is about people wanting to be on TV and  making names for themselves. And Mick took, he was there more than 30 minutes, he took probably 40 questions. People were talking over one another."
"He did a great job. He mentioned the same message over and over and over. And now the media, of course … We put a statement out clarifying some of the things that the media got themselves in a tizzy over."
"But, to answer your question, sure, I'll do it if I need to, but this president speaks for himself every day. He offers opportunities for the press corps to ask him questions every day."
"And there really is no better spokesperson than the President. I'm doing TV interviews. I'm doing many, many print interviews. I am out there to defend and talk about all the accomplishments of this president and I will continue to do that. It seems to be working right now."
Watch the video above, via Fox News.