Trump Picks Author of Illuminati Self-Help Books for Commission on Presidential Scholars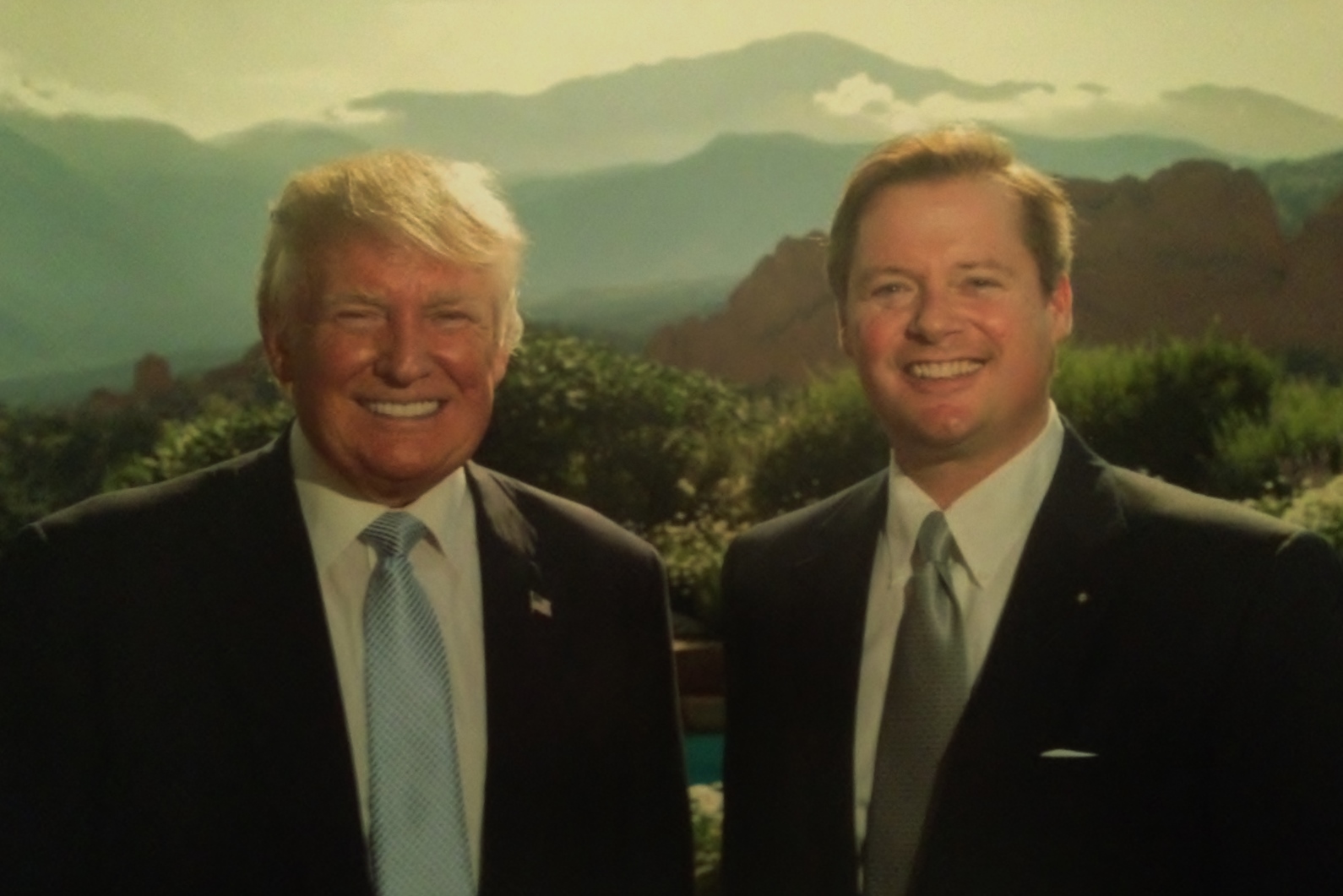 President Donald Trump has chosen the author of numerous Illuminati-themed self-help books to join the Commission on Presidential Scholars, an education board that chooses the most accomplished high school seniors in the country.
George Mentz is an 'online professor' at Texas A&M University, a writer for conservative, pro-Trump site Newsmax and a prolific author of books about the Illuminati, a fictional organization that secretly runs the world and is heavily featured in many conspiracy theories, including Antisemitic 'globalist' conspiracies.
Some of Mentz's books are The Illuminati Secret Laws of Money, The Illuminati Handbook, 50 Laws of Power of the Illuminati, and 100 Secrets and Habits of the Illuminati for Life Success, as reported by the Denver Post on Thursday.
Mentz is a resident of Colorado Springs.
"I'm extremely excited for myself, my family and Colorado," Mentz said of the appointment. "I can't tell you how happy I am. I've been an educator for many years."
President Trump's new pick for the Commission on Presidential Scholars "is a prolific author of self-help Illuminati books whose education company has been accused of handing out certificates to undeserving applicants." https://t.co/OosfyBGAro

— Reid Wilson (@PoliticsReid) October 17, 2019
Mentz also runs an educational company that has been accused of handing out certificates to unqualified applicants. He correctly predicted that Trump would win the 2016 election and claims to have supported the President for 30 years, since meeting him at the Superdome in New Orleans.
"When a person stops struggling and initiates ALCHEMY OR MAGIC, SOMETHING HAPPENS," Mentz wrote in one of books, entitled Success Magic — The Prosperity Secret to Win with Magical Spiritual Power: How to Grow Rich, Influence People, Protect Your Mindset and Love Yourself Like a Warrior Using Timeless Abundance Secrets.
However, he claims the 'Illuminati' is just an aspect of marketing the books, which are often about wealth and mindfulness.
"Just because I use the word Illuminati, don't let that get you too excited," he said. "If you look the word up, it means 'illumination.' How to be more aware, conscious, a better person."