Trump Supporters Chant 'Lock Him Up!' as Attacks on Joe Biden Intensify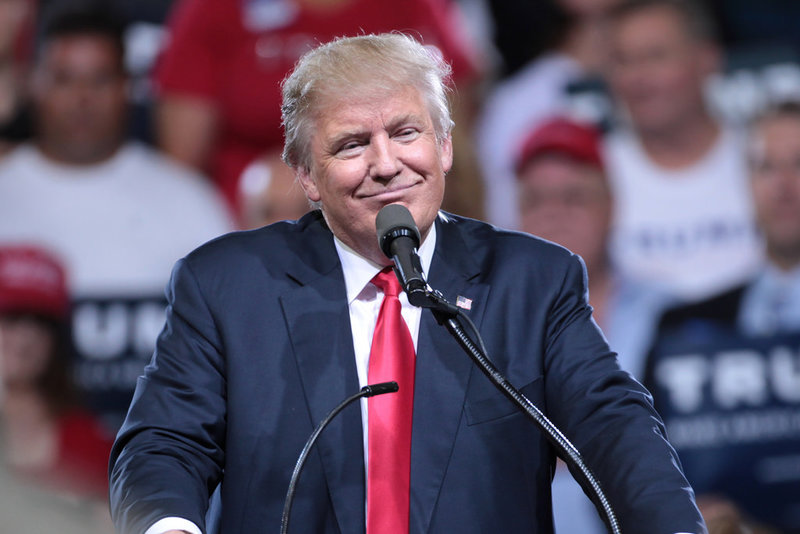 President Donald Trump's supporters chanted "Lock him up! Lock him up!" in Minneapolis on Thursday as the President held his first rally since the Ukraine whistleblower scandal began. Trump and his son, Eric, riled up the crowd with attacks on former Vice President Joe Biden and Democrats.
Eric Trump warmed up the crowd by repeating false allegations against Biden's son, Hunter, saying he had 'embezzled a lot of money.'
"Maybe 'Lock her up' goes to 'Lock him up', I don't know," the younger Trump said.
"Lock him up! Lock him up!" the crowd shouted back.
The President entered later and spoke for 102 minutes to a receptive crowd. He repeated his usual talking points and continued his assault on the Democrats. He also defended his phone call with Ukrainian President Volodymyr Zelenskyy, which is the subject of the budding impeachment inquiry.
"I'm energized because we're draining the swamp," Trump said while pointing at the media.
"The Democrats' brazen attempt to overthrow our government will produce a backlash at the ballot box the likes of which they have never ever seen before in the history of this country," he said.
"These people are sick," he said of Democrats later. "Democrats are on a crusade to destroy our democracy. That's what's happening. We will never let it happen. We will defeat them."
He concentrated fire on Biden, who is not yet the Democratic candidate for president, and who did nothing illegal with regard to Ukraine.
"The Bidens got rich, and that is substantiated, while America got robbed. That's what happened. Sleepy Joe and his friends sold out America."
This was typical campaign rhetoric for Trump designed to energize his base at a time when a majority of Americans believe the President should be impeached. While his language may become more strident as impeachment unfolds, it is unlikely to save the administration.