Elizabeth Warren Has Perfect Comeback to Gay Marriage Opposition: 'Marry One Woman. Assuming You Can Find One'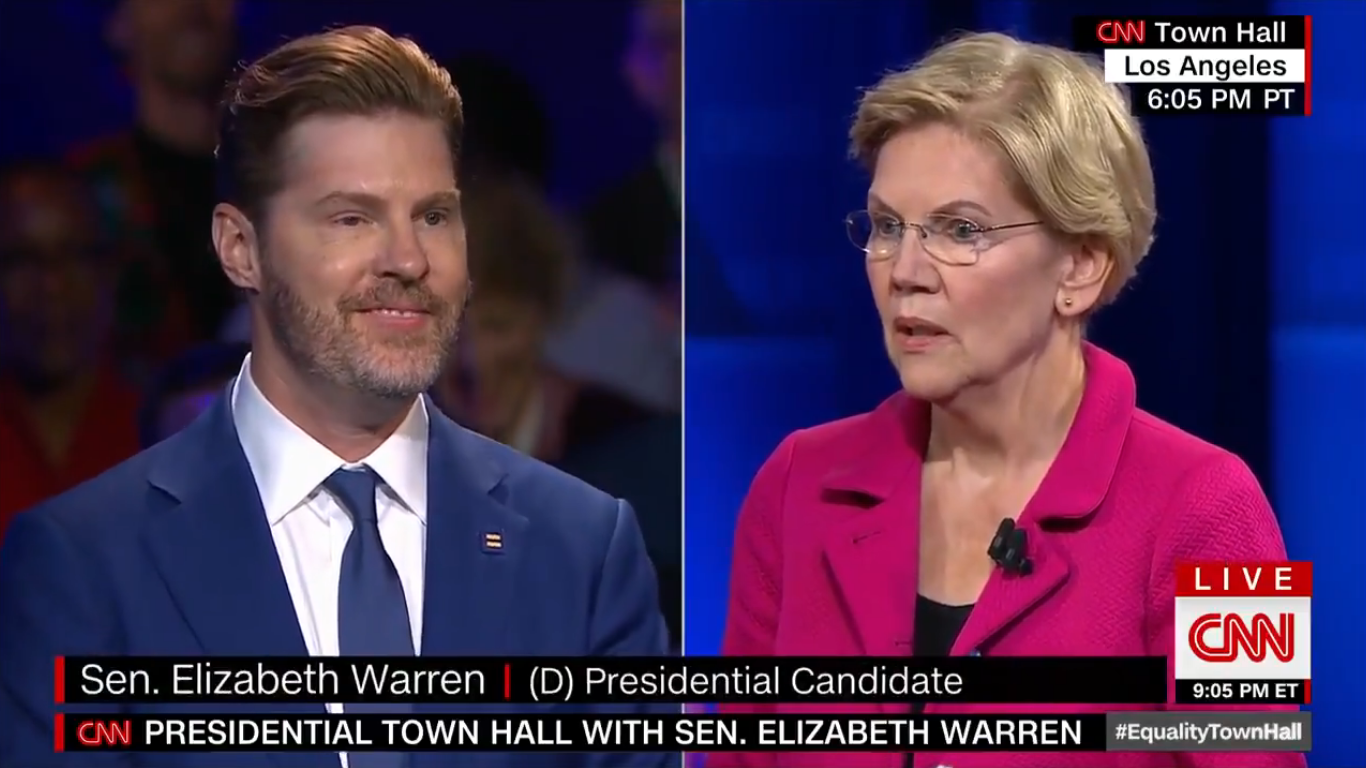 Senator Elizabeth Warren has gone viral following her answer to a question about LGBT people at a CNN forum on Thursday. The Democratic presidential candidate was asked about people who say their faith means they don't support equal marriage right.
Morgan Cox, who is on the board of Human Rights Campaign, a civil rights organization supporting LGBT people, asked Warren how she would react to someone who told her: "I'm old-fashioned and my faith teaches me that marriage is between one man and one woman."
"Well, I'm going to assume it's a guy who said that. And I'm going to say, then just marry one woman. I'm cool with that. Assuming you can find one," Warren said to applause and laughter from the audience.
The delivery here makes this even funnier pic.twitter.com/Edywcie5Yf

— jordan (@JordanUhl) October 11, 2019
Warren's quip quickly went viral, winning praise from advocates of LGBT rights, but garnering criticism from conservatives who accused her of dismissing people of faith.
Warren also won praise for comments on Transgender people, though that didn't enjoy a viral internet moment.
Sen. Elizabeth Warren is asked a question by Jacob, a 9-year-old transgender student from Massachusetts, at the #EqualityTownHall. pic.twitter.com/mFDygpirGW

— Julio Rosas (@Julio_Rosas11) October 11, 2019
LGBT issues are a major topic for many voters, particularly as conservative supporters of President Donald Trump ramp up culture war rhetoric ahead of the 2020 election.