House Dems To Subpoena Sondland for Testimony and Documents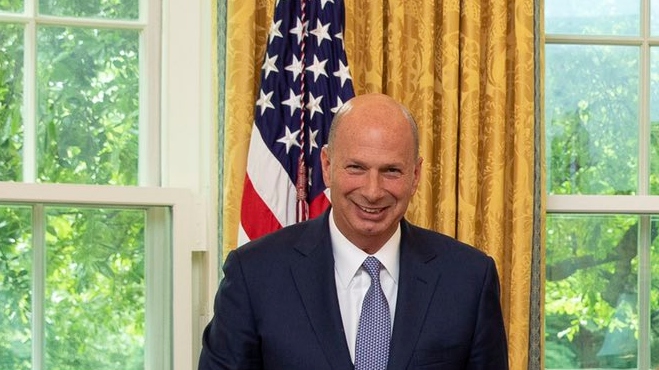 House Democrats have  issued a subpoena for Ambassador Gordon Sondland and text messages on his personal device that are currently being withheld by the State Department. This is another major escalation of the impeachment inquiry on a day when the Trump administration also upped their game by stopping Sondland's testimony.
The State Department ordered Sondland not to appear before the House of Representatives in a voicemail left at 12.30am on Tuesday. Sondland was due to appear just hours later to answer questions on the Ukraine whistleblower scandal. He was reportedly 'disappointed' at the decision.
That was quick: House Dems move to subpoena Gordon Sondland for testimony and documents – i.e. the texts from personal device that he turned over to State – after he's blocked by the W.H. from appearing in front of lawmakers today.

— Sam Brodey (@sambrodey) October 8, 2019
"This morning, we learned from Ambassador Sondland's personal attorneys that the State Department left a voicemail last night at 12:30 a.m. informing them that the Trump Administration would not allow the Ambassador to appear today as part of the House's impeachment inquiry," House Democrats said in a statement.
The statement mentions Sondland's text messages and claims that the State Departments actions amount to obstruction.
Schiff, Engel and Cummings: "We consider this interference to be obstruction of the impeachment inquiry." https://t.co/8bLY9UCA4i pic.twitter.com/H4q6ZsbMdz

— Ryan J. Reilly (@ryanjreilly) October 8, 2019
"These actions appear to be part of the White House's efforts to obstruct the impeachment inquiry and to cover up President Trump's misconduct from Congress and the American people," the statement goes on to say.
The full text of the statement is above, via Twitter.