Pat Robertson Says Trump's in 'Danger of Losing the Mandate of Heaven' Over Syria Pullout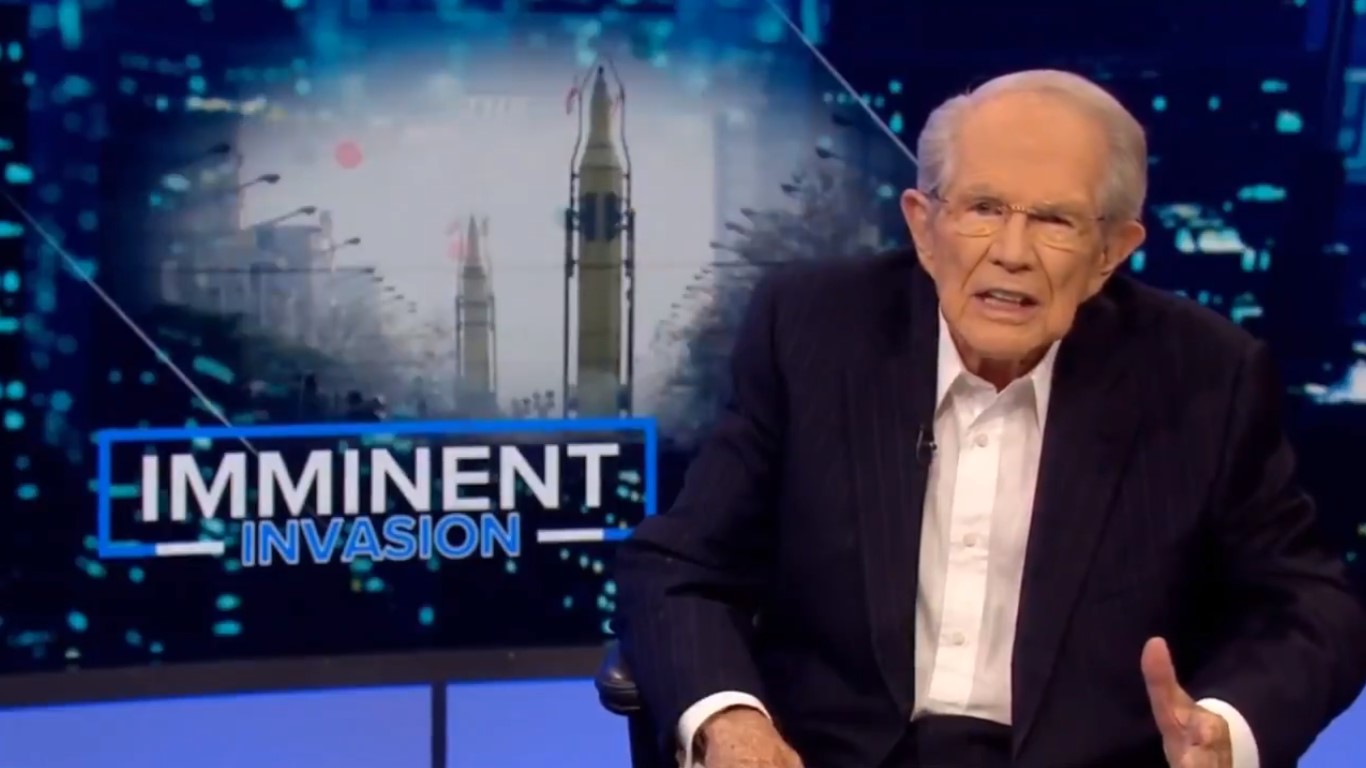 Reacting to President Donald Trump's announcement that American forces will pull out of Syria and pave the way for Turkey to invade the country and attack Kurdish allies, the ultra-conservative televangelist on Monday joined the growing chorus of Republican critics of the president's decision.
"I am absolutely appalled that the United States is going to betray those democratic forces in northern Syria," he said during Monday's broadcast of The 700 Club, first spotlighted by Right Wing Watch. "That we are possibly going to allow the Turkish to come in against the Kurds."
"The president, who allowed [Washington Post journalist Jamal] Khashoggi to be cut in pieces without any repercussions whatsoever, is now allowing the Christians and the Kurds to be massacred by the Turks," he exclaimed. "The President of the United States is in danger of losing the mandate of heaven if he permits this to happen."
Read the rest of the piece at The Daily Beast.
Watch the clip above, via Right Wing Watch.